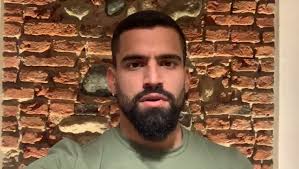 [ad_1]

Caracas.-
This Thursday, the head of the Venezuelan football team, Tomás Rincón, published a video on social networks where he supported the entry of humanitarian aid proposed for Saturday. In this way he participated in the campaign by which many athletes and artists express their support for the initiative of the National Assembly and the president of Juan Guaidó, who is recognized as the head of state responsible for more than fifty countries.
"In our beloved Venezuela, we are experiencing a moment of extreme hardship and hardship, so I urge those responsible to decide to leave humanitarian aid," said Rincón.
He also stressed that there are mothers who see their children die because of the lack of drugs and children seeing hope of dying because of lack of care, summing up his message confirming that "I will be an active part of the reconstruction of Venezuela that we all dream of ".
Several athletes participated in the call
On the other hand, footballer Christian Santos himself supported the entrance of humanitarian aid to Venezuela in the same way. A video was recorded to express its proximity and assured that "the people of Venezuela need this help".

"The Venezuelan people need this help, so let's endorse this initiative and this voice that plays so our brothers can get that help," said the Venezuelan footballer. @ 11CSantos, to support the entry of humanitarian aid into Venezuela. #TVVNews pic.twitter.com/DhNtQKyxLf

– TVVenezuela News (@TVVnoticias) February 21, 2019
Another one who joined the initiative was Juan Pablo (Juanpi) Añor, who pointed out in his video that on February 23th, help must enter the country in a necessary and free way.
Meanwhile, Atlanta leader Ender Inciarte sent his message to the authorities whom he addressed and asked to be placed on the right-hand side of the story.
All of them joined other Venezuelan athletic figures, such as Salomón Rondón and Gran Gato Andrés Galarraga, who had also shown support for the entry of humanitarian aid.
[ad_2]

Source link