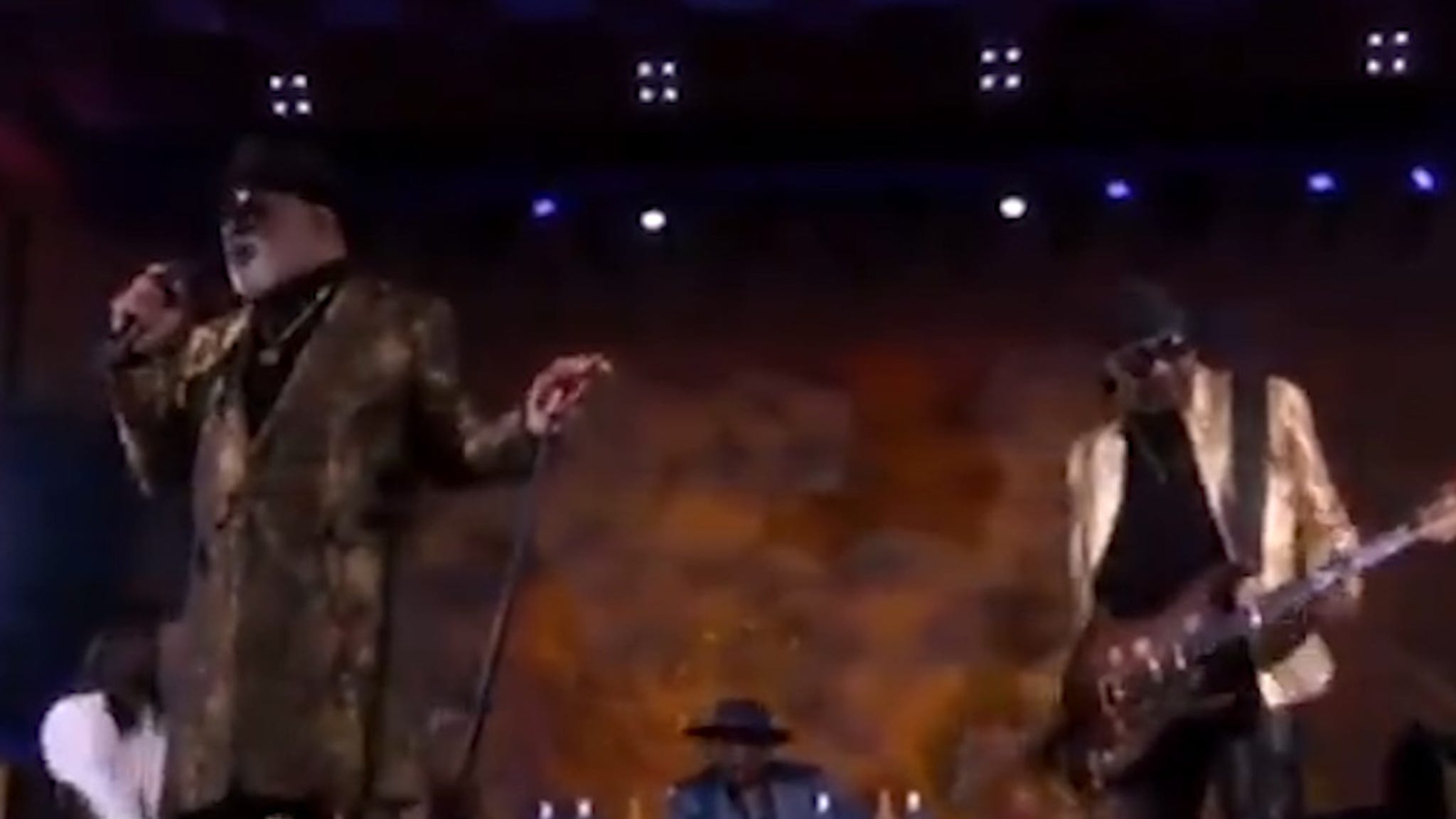 R. Kelly was present during the Isley Brothers music show with Earth, Wind & Fire – or was in the spirit anyway, because the embarrassed singer's music was part of the IB set.
Ρον and Ernie Isley faced three EW&F members Sunday night in a highly anticipated Verzuz battle – with none other than that Steve Harvey hospitality in an extravagant Easter.
Everything is moving smoothly, with each team turning back and forth to make some of their biggest hits. It was great … that is, until Ron and Ernie decided to start cracking some of their later tracks from the 2000s, including some tracks by R. Kelly that he either produced / wrote or appeared on, such as "Contagious" and "Busted."
They did "Contagious" first … for which many people watching from home were NOT happy. Fortunately, the duo had the wisdom not to include R. Kelly's lyrics, which is sprayed towards the end. However, the guy wrote and produced the whole thing.
Ditto for "Busted", which does not directly show the vocals of R. Kelly … but was written and created by the press. The fans thought it was not a good show … for obvious reasons.
Remember, R. Kelly is currently in prison I am waiting for a trial in many different criminal prosecutions – both federal and state … including sexual assault, sexual trafficking, child abuse, blackmail, obstruction of justice and more. That's him I'm not guilty in all charges.
It is clear that there is not much goodwill left among music lovers, past or present – the only question … does Isleys care ??? They looked quite comfortable up there with the Kels pieces.
Source link