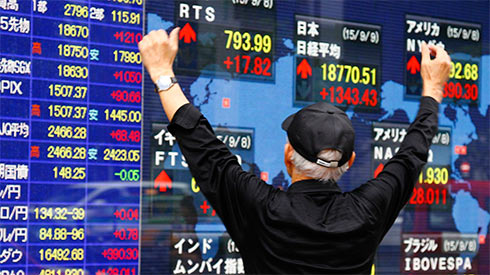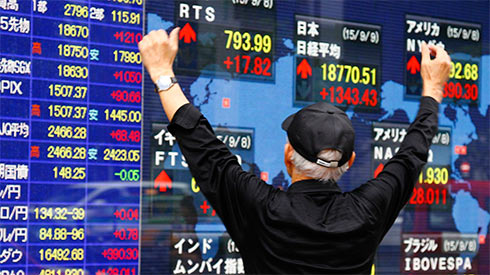 The main stock indices in the Asia-Pacific region (APR) show a positive trend on Thursday, supporting optimism in US markets the day before, according to transaction data.
From 6.22 EET, Shanghai Stock Exchange Shanghai Composite rose 0.61 percent – up to 2.657.42 points, the Shenzhen Stock Exchange Shenzhen Composite – 0.6 percent, to 1,348.41 units. Hang Seng Hong Kong rose 0.91% to 26380.6 points, while South Korean KOSPI rose 1.46% to 2109.44 points. The Australian S & P / ASX 200 rose 0.43%, to 5922.1 points, Japan's Nikkei 225 – 2% to 22520.57 points.
The main factor for the optimism of Asian investors was the sharp increase in US stock indexes on Wednesday in the context of the mid-term elections in the United States. In particular, the indexes rose by more than 2%, after it became clear that after the elections the Democrats gained control of the US House of Representatives, while the Republicans kept it in the Senate.
"The struggle in the Japanese market is characterized by growth in US stock markets," Masakuki Kubota, chief strategist at Rakuten Securities, told AFP news agency.
In addition, investors get statistics from China, according to which the country's surplus trade surplus increased to $ 34.01 billion in October from $ 31.7 billion, exports grew at an annual rate of 15.6%, and imports – 21.4% that surpassed analysts' expectations.
Source link