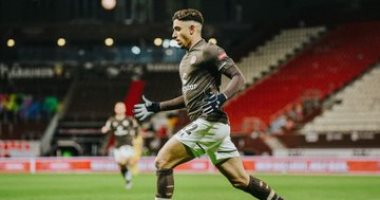 Iranian Health Minister Saturday Namaki has announced that the Iranian health system has lost the initiative to control the "Covid-19" Corona, especially after the spread of the new strain of the global epidemic in some provinces and the jump in the number of deaths and injuries.
According to IRNA, the Iranian official said: "Today we have lost the initiative to control the Corona pandemic in the country, our conditions have become very difficult and it is not known when we will be able to control this stubborn and unruly virus again."
He added, "We are facing the worst waves in Korona … before the New Year celebrations, no one listened to us to control traffic and travel between cities and today we are facing a very serious problem."
Iran had announced that a fourth wave of the Coronavirus pandemic had begun to spread to the western and central regions of the country as a result of long trips and celebrations during the New Year holidays in Iran.
"A fourth wave of Coronavirus has already started in many parts of the west and center of the country and is heading east," Health Department spokeswoman Sima Sadat Larry told state television.
On Sunday, the Iranian Ministry of Health announced the registration of 11,680 new infections in the Koran and 161 people had died in the last 24 hours, amid warnings of a fourth Corona wave that would spread faster than previous waves.
Iranian Health Ministry spokeswoman Sima Sadat Larry announced the latest official statistics on injuries and deaths caused by the emerging coronavirus in the country today, Sunday, as she confirmed the registration of 11,680 new infections and the death of 161 people. last 24 hours.
For his part, Iranian Deputy Health Minister Iraj Harirchi said that "the number of deaths due to the Corona virus in the country will increase several times in 4 to 6 weeks … because the fourth wave of the Corona will be a faster outbreak from previous waves. "
In turn, the head of the anti-Korona headquarters in the capital, Tehran, Ali Reza Zali, said: "We will soon impose strict restrictions on all religious ceremonies, festivals, exhibitions and the permanence of work in institutions, due to its deterioration. Corona outbreak in recent days and entering the fourth wave of the virus. "
Source link