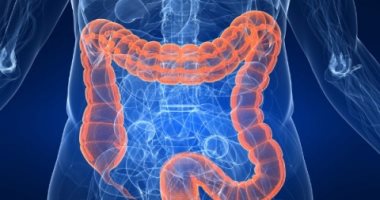 Dr. Abdul Aziz Bilal, a professor and head of the oncology department of the University of Alexandria, said that colon cancer is the third most common type of cancer, and genetic factors play an important role in infection rates. Surgery is the primary treatment for tumor removal, followed by intensive chemotherapy to prevent tumor recurrence or spread, and the liver is one of the most widespread areas of the tumor.
It emphasizes that treatment plays a key role in the treatment of these patients after the work of possible analyzes and is necessary to demonstrate the possibility of administering such treatment to them while new to the treatment of these patients plays immunotherapy plays a major role in the reduction of tumor and studies have shown promising results for tumor removal potential. There have been studies that have shown higher rates of life in these patients compared to patients who have not received this therapy and the problem faced by most countries in the world to use the new immunotherapy is the high price so that all companies in the world will reduce the value of the treatment that matters These patients.
Dr. Reem Emad, a professor of radiation oncology at the National Institute of Oncology, revealed in a statement on "The Seventh Day" and during a conference at the National Oncology Institute today in Cairo that a brain tumor meeting was held in which Professor Riza Fogani, Professor of Diagnostic Radiology at McGill University, About new ways to diagnose tumors in the brain.
Brain tumors are treated with surgery, radiation and radiation, which have achieved high healing results, especially in children and young people, brain tumors account for about 15% of all tumors and divide into malignant, benign tumors. use treatment methods to eliminate the tumor without side effects affect the future life of the patient.
He said that the use of jumanaev or radiotherapy has led to significant advances in the treatment of brain tumors, especially in cases where surgery can not be removed due to the location of the tumor or the risk of surgery in the patient's life, noting that the strokes tumors in children represent about 5% Only and usually affects the back of the brain, the child needs surgery to eliminate the tumor or most of it and then take radiation therapy in the brain and spine, explaining that early treatment in early stages achieves effects of up to about 80%.
Source link