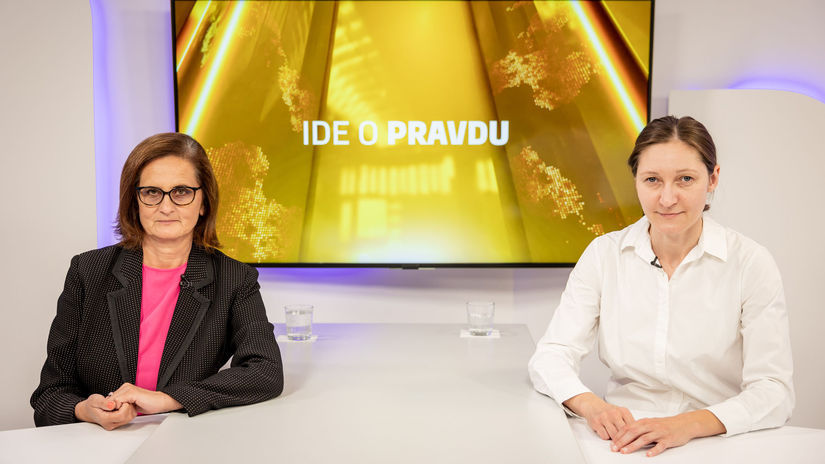 Did President Zuzana Zaputová lose the referendum? "Turning to the Constitutional Court was a good decision," Lucia Berdisova, SAS's constitutional lawyer, told the program.
VIDEO: Watch the conversation between Mária Hlucháňová and Lucie Berdisová on the Ide o pravdu program.
Opinions differ on the call for a referendum on early elections. The dispute ended earlier this month with the Constitutional Court declaring the referendum issue unconstitutional. To justify their decision, the judges significantly recognized the referendum as an important manifestation of direct democracy, but ultimately ruled that the issue of early elections was unconstitutional.
"It is paradoxical, and in my opinion they should have said the opposite," said Lucia Berdisova, a constitutional law specialist at the State Institute and the law of the Slovak Academy of Sciences, in the Ide o prave program.
As an expert, he adds that in the argument of constitutional law the debate is often more important than the decision. According to her, the constitutional judges considered the issue of the referendum very widely.
"They should have noticed the problem only at the level of what can and cannot be the subject of a referendum," Berdis said.
He also criticizes the judges for the real attraction of the public, ie the people, at the level of parliament in their reasoning. "In my opinion, they made a mistake in many steps," the constitutional law expert did not hide her disappointment.
What does he think of President Zuzana Čaputová αί's request for parliament to amend the constitution and allow a referendum on early elections? What does lawyer Lucia Berdis recommend to politicians? Watch the show It's the truth.