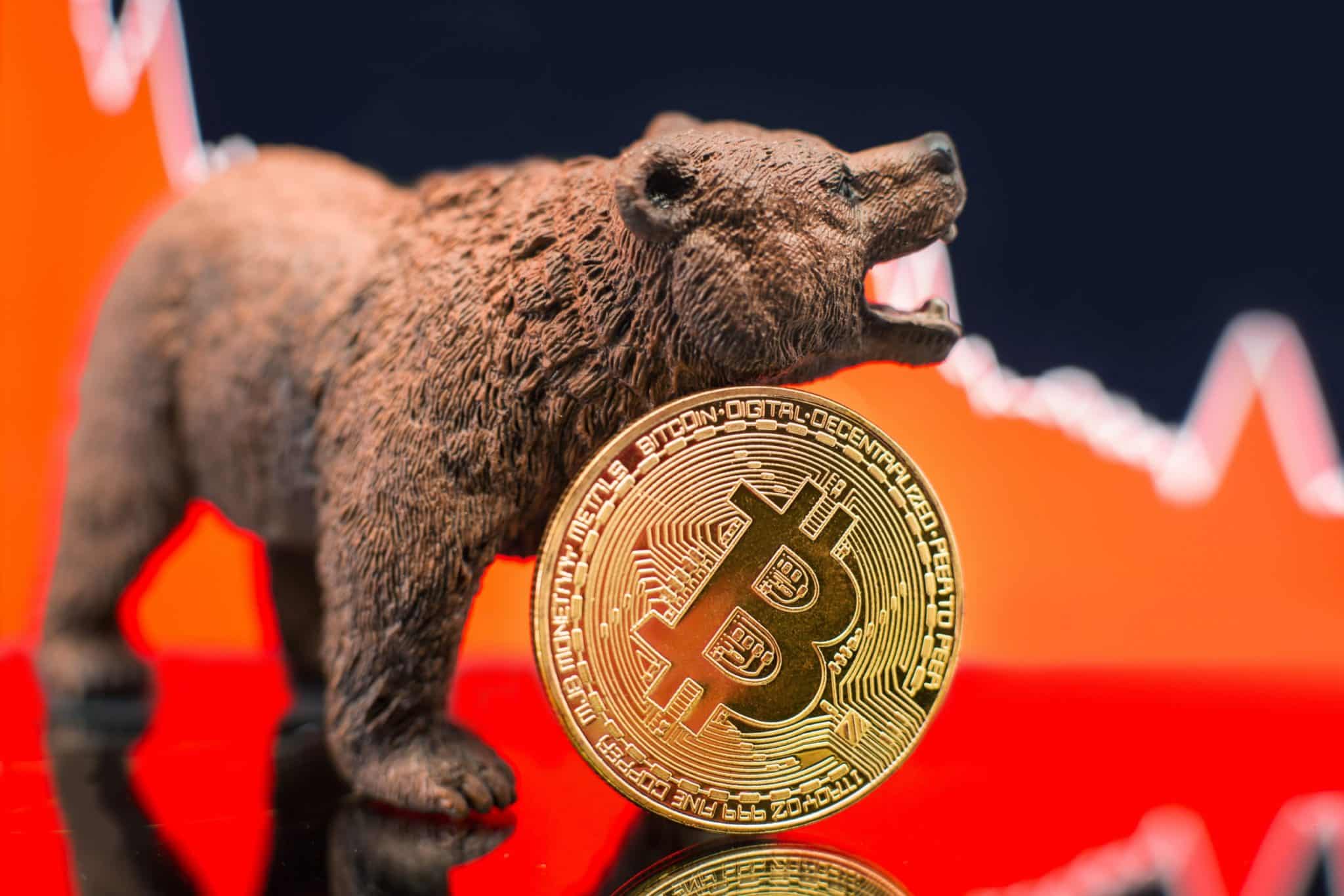 After Bitcoin fell from the isosceles triangle yesterday and broke the support uptrend, it continues to fall today. This is despite the fact that the value of the US dollar is falling sharply. Today, however, everything is declining. The new US President Joe Biden was inaugurated and such events often make waves in the financial markets.
Interestingly, stocks and precious metals are also falling today. Although not as fast as cryptocurrencies. However, coin volatility was expected.
You may be interested in: 3 main reasons why Bitcoin has fallen below the uptrend after a month today
Bitcoin is experiencing strong support, there is also a deeper correction in the game
Bitcoin has dropped nearly 7% in the last 24 from about $ 35,000 to the current $ 31,000. At the time of writing, it is at a low level of 10 days and is testing the support created in January. If we return successfully from there, it will be a bullish signal. A $ 30,000 consolidation is also at stake.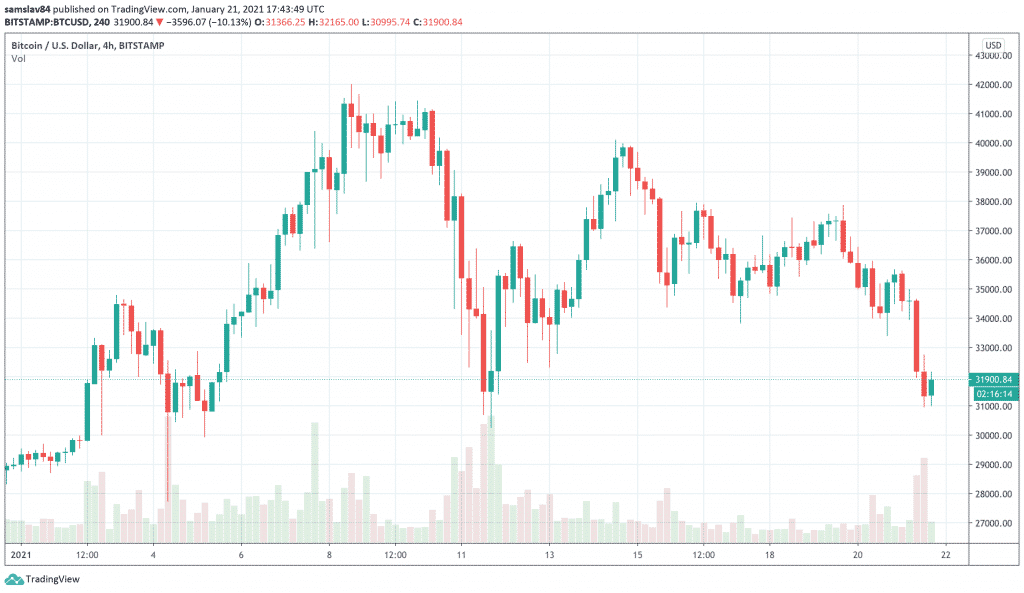 However, we have long described a scenario in which a deeper correction will take place. Bitcoin has not yet tested the $ 20,000 level, which has been discussed for three years as a record high. Our readership community also believes that the correction should continue. At the levels of 22-25 thousand and 18-19 thousand dollars, there are huge gaps CME and Bitcoin tends to fill such structures in the chart.
This is the original poll. Do not hesitate to vote as you see it now:

Loading …
In the long run, however, Bitcoin is clearly on the rise: The Bitcoin price boom is coming! This is evidenced by the behavior of whales and market institutions
Altcoins are still good, Ethereum continues to consolidate under ATH
Bitcoin is now clearly in trouble. At $ 40,000, he obviously faced strong resistance, and overcoming it will not be as easy as it first seemed. It can take weeks or even months. But altcoins are a different story. Some cryptocurrencies have had a great week and are now slightly adjusted.
Ethereum recently surpassed the all-time high almost three years later. The new one is $ 1,440. Ether has lost about $ 200 in the last two days, but it is still relatively high, and if it stays above a thousand, it is still in a very strong bullrun.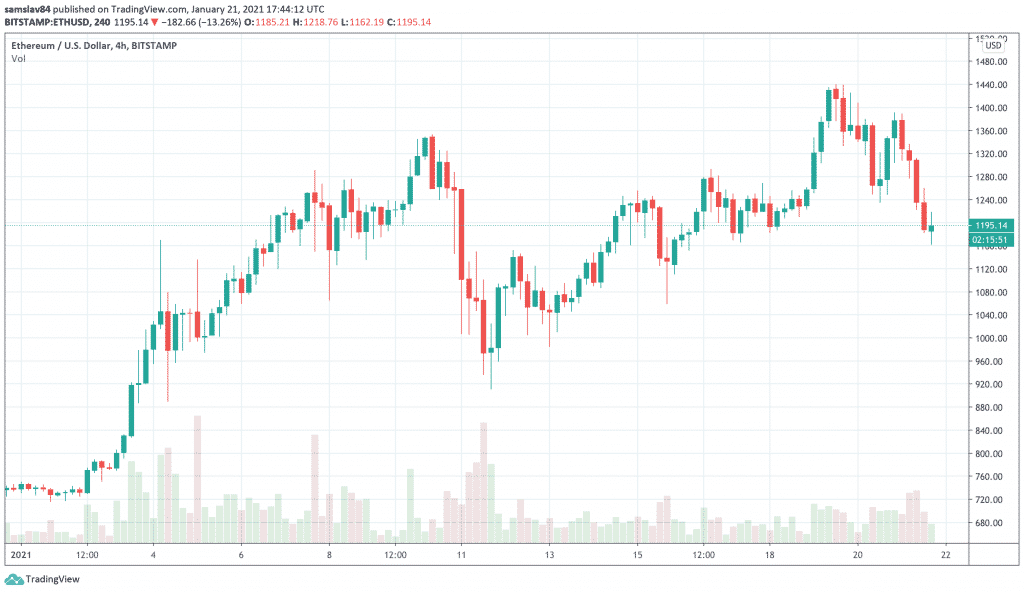 Likewise, Polkadot is in good shape. After reaching the all-time high of $ 20, it fell by 20%, but today it is still a profit. It also ranks fourth in the capitalization encryption ranking and does not want XRP to be released.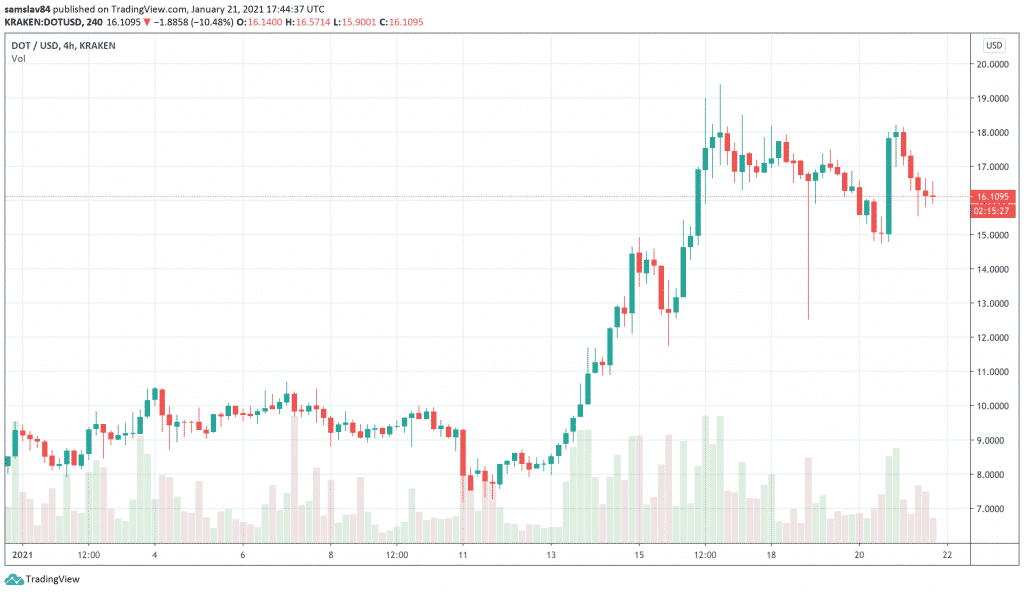 If you want to buy some cryptocurrencies, now is a good time. Above all, it must be done with prudence and not with the vision of quick profits. Then, most of the time, you burn yourself unnecessarily and lose money.
We recommend that you shop through the Binance exchange, which offers a wide variety of cryptocurrencies and is used daily by millions of merchants. Generate a sum through >>> tent tenth << In addition, you will receive a 6% discount on business fees.
Today, our economist Jaroslav commented on the current state of the market in connection with the inauguration of Joe Biden. We recommend that you read his view on the subject:
Biden inaugurated as US President, US dollar with red number
Disclaimer This article is for informational purposes only and cannot be considered as investment advice. Markets are unpredictable and without sufficient knowledge, trade is a gamble. We are not responsible for any losses.
Source link