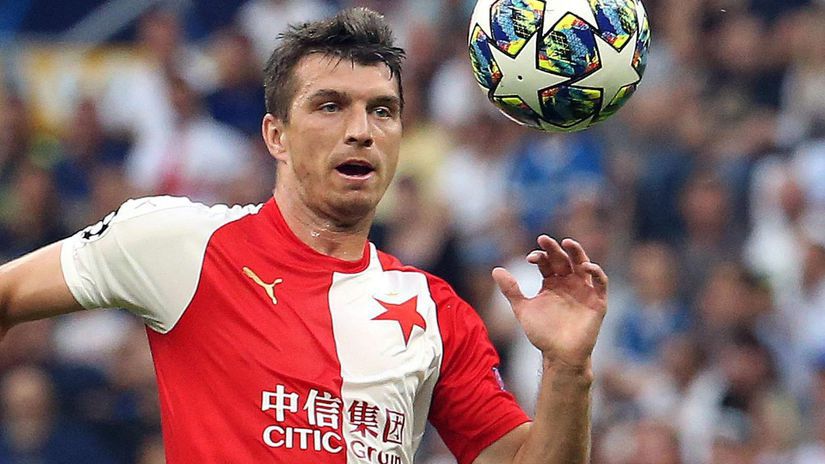 Ondřej Kudela (left) from Slavia Prague.

Author: TASR / AP, Matteo Bazzi
The BBC is dealing with more than a thousand complaints against Scottish football expert Michael Stewart, who on BBC Sportsound blocked the hunting of Slavic defender Ondřej Kúdel, who was accused of racism by Rangers Glen Kamara's European Glasgow.
The Scottish newspaper The Herald pointed it out. Stewart urged the presumption of innocence and warned that he would not convict the Czech national team until there was clear evidence of his guilt.
"I'm a little worried about moving so fast when we do not know for sure what happened. "UEFA needs to investigate and we assume it was a racist incident," Stewart said on a show.
"This is a serious issue and we need to explore it to reach a conclusion. If it is clear that Glenn Kamar said something racist, then it is scandalous, as are other discriminatory comments.
"But I have a little trouble drawing a clear conclusion based solely on the claims of one side when the other says no," said Stewart, who played for Manchester United and Scotland, especially for Hearts and Hibernian. .
His remarks sparked outrage among the leadership and Rangers fans, who demanded his dismissal from the BBC. They were accompanied by the former Manchester United icon Rio Ferdinand, who shouted at Stewart on social media.
"Educate yourself – these comments are exactly why people suffer in silence and are afraid to speak out," Ferdinand said.