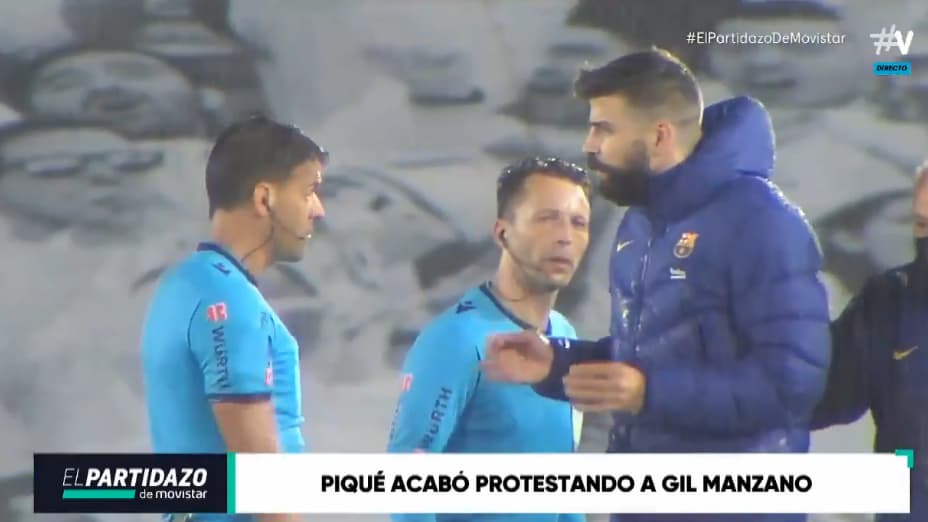 As Luka Modric blamed him at the end of the match, Gerard Pique regretted that Barça did not take advantage of a little more time at the end of the Clasico to win 2-1 against Real Madrid on Saturday.
Gerard Pique did not play a single minute in the Clasico that he lost to Barca from Real Madrid on Saturday (2-1), but the Barcelona central defender ended up being one of the protagonists of this match. The Catalan was distinguished at the end of the match, when he went to meet the referee on the lawn. Barça inspector Carles Naval tried in vain to stop him. The referee of the match suffered Pique's compensation, guilty in his eyes that he had not left enough extra time.
Intense exchange with Modric on the same subject
"How is it possible? You are on the sidelines for four minutes, there have been changes. Since you were there and then here, it has cost us an extra minute, four minutes in total. Scary, I honestly tell you," Pique told the referee in Spanish. Gol channel. Pique's attitude bothered the referee, who recorded it in his report, but also the Real Madrid players. This episode caused a tense exchange between the Barça defender and Luka Modric, disappointed by his behavior. The Croatian midfielder also had the opportunity to show it to him when he shook his hand in the final whistle.
"Are you waiting to complain?", Began the real medium in images taken by the Movistar channel that broadcast the match on the other side of the Pyrenees. "Four minutes!", Replied the Barcelona defender before seeing the Croatian playmaker end with: "And how much do you want?" Always so angry in the hallways leading to the locker room, Pique found a way to collect a warning. Sad end of a night to forget Barça in the title match Won twice this season by Real Madrid, the Catalan club is now one point behind its Spanish rivals, eight days from the end.
Source link