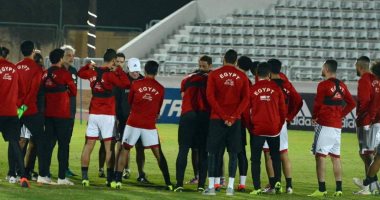 The National Team will play a gym at 11:00 am after breakfast for half an hour during the camp at Borg el-Arab, preparing for the Tunis race on Friday. Players will be processed at 12:30 pm
The balance begins at 6:30 for about two hours, followed by home hospitalization, then dinner at 9:30 and massage again so as not to leave their rooms yet. 12 pm.
Egypt is preparing to face Tunisia at 6:00 pm. on Friday in the fifth round of African qualifiers for Cameroon in 2019.
Source link