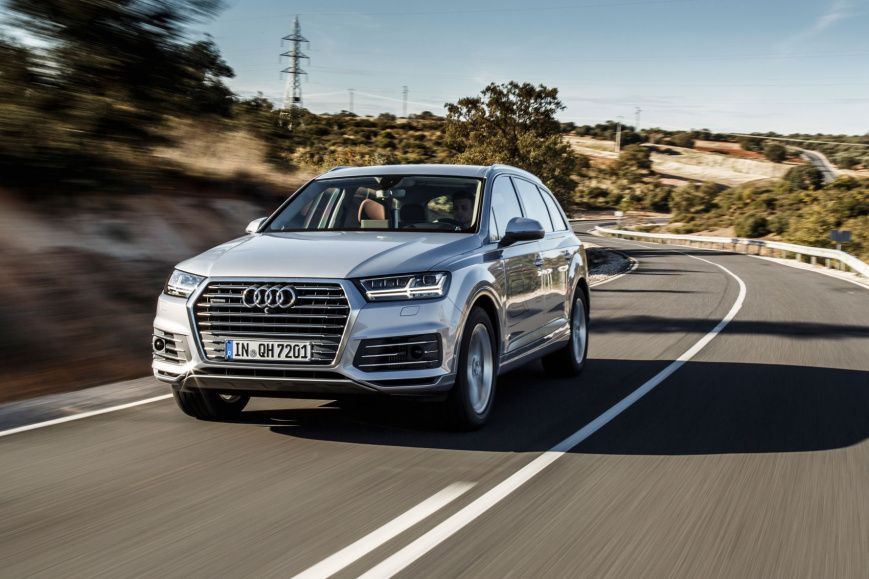 Efficiency – one of the most important factors in choosing any car, especially in cases where the declared fuel consumption is very different from the actual fuel consumption. Following a series of tests, experts from CarsWeek have named the most economical SUV in Russia.
The Volkswagen Touareg will receive a new base engine in the Russian Federation
The leader of the ranking was the Audi Q7 in the hybrid version of the e-Tron with an actual flow of just 5.5 liters per 100 kilometers. In this performance, the ad hoc model received a 3.0 liter diesel engine and an electric engine with a total impact of 258 hp, coupled with a Tiptronic automatic transmission.
The second place was taken by the Swedish flagship Volvo XC90 D4 with a 2.0 liter 190 hp diesel engine, spending an incredible 7.1 liters of fuel for its mass (almost 2 tons). The maximum speed of the model is limited to 205 km / h.
The third line was the BMW X5 sDrive 25d with a diesel engine of 218 hp. With such a small amount, it does not accelerate only to "one hundred" in just 6.1 seconds, but it shows extremely pleasant fuel consumption – just 7.1 liters per 100 kilometers in the combined cycle.
Closes the Mercedes-Benz GLC e350 rating. The two-liter turbocharger of this "German", which delivers 326 horsepower, spends 7.2 liters per 100 kilometer running. The maximum crossover speed, as stated by the manufacturer, is 235 km / h.
Source link