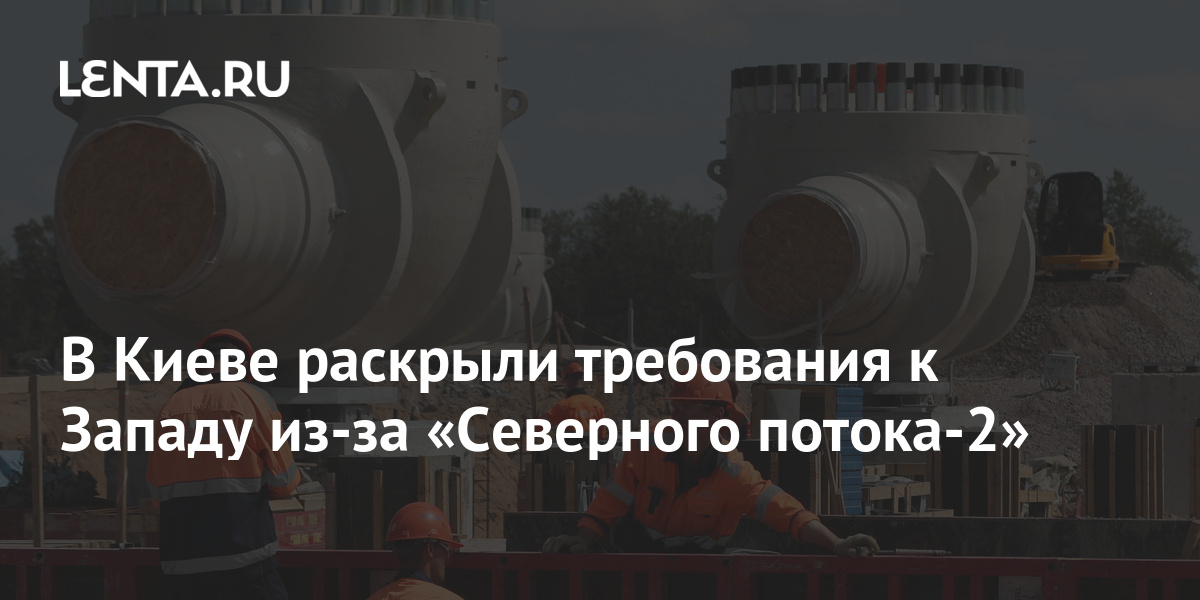 In Kiev, the demands for the West were revealed due to the completion of the Nord Stream-2 gas pipeline. This was stated by Deputy Prime Minister for European and Euro-Atlantic Integration of Ukraine Olga Stefanisina on the air of the Ukrainian TV channel 24, RIA Novosti reports.
The Deputy Prime Minister noted that, first of all, a package of economic decisions is required from Western countries, including guarantees for the maintenance of gas transit through Ukrainian territory and "the continuation of contractual relations under a tripartite agreement." Stefanishina also said that Kiev needs guarantees, not agreements on the territorial integrity and sovereignty of the state.
In addition, Western countries, according to the Deputy Prime Minister, must meet the European Union (EU) obligations regarding the completion of the gas and electricity markets in accordance with the Association Agreement with the European Union. He also said that seven months ago, Kiev applied to the European Commission (EC) for a question on compensation, but received no answer. Such circumstances would be a good reason for the EU to consider this proposal, Stefanishina concluded.
Earlier, the Ukrainian Deputy Prime Minister criticized the agreement between the United States and Germany on "Nord Stream-2". According to her, the joint statement of the two countries does not provide security guarantees for Kiev. Stefanishina stressed that the agreement does not mention the prospects of Ukraine's membership in NATO.
On July 21, the United States and Germany reached a compromise on Nord Stream 2. The parties agreed to retaliate against Russia if it tried to use its gas supply as a "weapon" against Ukraine. Under the agreement, Germany will also commit itself to promoting the extension of agreements on the passage of Russian gas through Ukraine, which expire in 2024, for at least ten years.
Source link