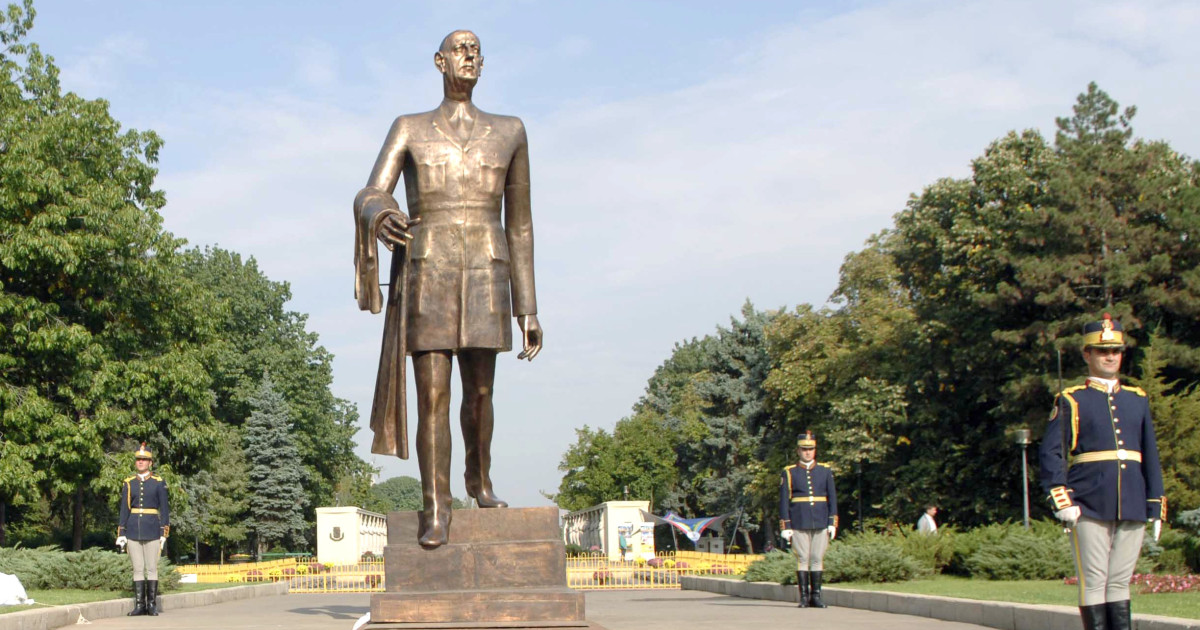 Journalist Cristian Tudor Popescu says Bucharest does not currently have a representative monument and that all the statues built in recent years are "horrible". Under these circumstances, the fact that the current mayor, Nicușor Dan, announced that no new monuments will be funded is good news, says the journalist.
Christian Tudor Popescu: These are statues, I saw that Nikosor Dan said that statues are no longer made. It is no longer a priority. Let's thank God they don't do it anymore. At least that's what I saw in this city, other than what we have. At the moment we do not have a representative monument in Bucharest. When you put up a postcard or when you want to sell the image of the city as a tourist, how about everyone – Big Ben in London, Eiffel Tower in Paris, Sagrada Familia in Barcelona – what do you put in Bucharest?
The building of the Romanian Athenian or the Arc de Triomphe is placed on most postcards with Bucharest.
Christian Tudor Popescu: The Arc de Triomphe is a small-scale replica of L 'Arc de Triomphe in Paris. And the Athenaeum is not a Romanian-style building, but a 19th-century building.
Instead, what have we built in recent years? To each mayor, after placing the "potato on the peg" (Monument of the Renaissance – Eternal Glory to the Heroes and the Romanian Revolution of December 1989, no.), "The little one on the souvlaki", as you like to call it. It is a stone spike to which the gogols are stuck. This is the square of the revolution. What has this got to do with the Revolution? Can you put something like that as a symbol for Bucharest? To every mayor who came after this thing was planted there, another unfolded one, I asked this question in the election campaign: will you get it out there? And he said yes. Everyone said it was a terrible mess. Nobody took it out, it stayed there, thank you.
Have you heard who Charles de Gaulle is? Do you know what he did? Charles de Gaulle was a waiter. This is how it is presented in the city of Bucharest, "Little Paris". There, at the entrance to Herăstrău, there is a man holding a towel in his hand, losing about 3-4 dishes. He sits slightly bent over, with the towel in his hand and seems to be jumping on a table to serve something. What has this statue got to do with General de Gaulle? He's a waiter, sirThe, docame to take the order. It is the product of an artist's mind. How do you put De Gaulle in this position? It is an absolute diversion.
I'm not talking about the "ass of Udila" (Cross of the Century, no). It is not a metaphorical description, I avoid metaphors in journalism. Let's start with a fact: Udila was a thief arrested in the late 1990s and, while in prison, the man wanted to go out citing a medical reason, namely the atrophy of his sexual glands. He wrote in black and white that he wanted to get away for it. And then, this round object with some holes, planted there, in Charles de Gaulle, was originally called the Cross of the Century, called "Udila's c **", in the urban folklore of Bucharest. Now they moved him and took him higher, to Herăstrău.
I'm not talking about the sides the pork in front of the Spark House (Wings, no.), also in gastronomic status. Pork ribs representing something related to the suffering of political prisoners. At most it could be a rotten boat.
These are the monuments of Bucharest right now. You do not want to know how much these horrible things cost. You do not want to know how much this "map" has won.
Author: Monica Bonea
Source link