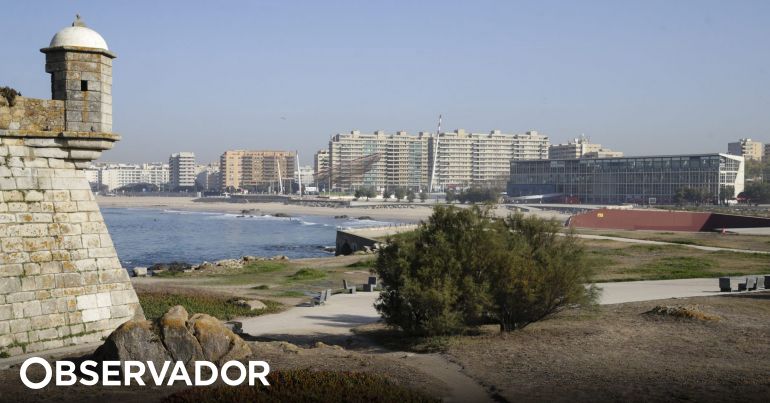 The Living Lab Carbono-Zero project at Matosinhos won the European Business Promotion Award (EEPA) on Tuesday, a result of the collaboration between the Municipality and CEiiA – Technology and Product Development Center, the municipality said.
The project, commissioned by the European Commission, included a batch of 503 articles from 32 countries and, according to CEiiA, it won the category "Support for the Development of Eco-Markets and Resource Efficiency". The project provides for the creation of a local carbon market where people are rewarded for the existence of motor-driven behavior that aims to save CO2 emissions, he adds.
The prize was delivered to Graz, Austria, to Mayor Matosinhos Luísa Salgueiro, who was accompanied by the counselor José Pedro Rodrigues, the first to declare the Living Lab Matosinhos "a place [um bairro] defined in the city where it is intended to test and test innovative technological solutions in a real context and with strong user involvement. "
And he continued: "Everyone [as soluções] are aimed at decentralizing the economy by allowing more comfortable forms of travel and committed to a more sustainable future in accordance with the UN's commitments and the 2030 program. "
Matosinhos Live Lab is "testing and experimenting a set of smart technology solutions in the areas of mobility, energy, the environment and buildings, in a real context, with a view to creating a zero-carbon neighborhood," Lousa.
For CEIA, Catarina Selada, the award "represents recognition of work towards innovation for sustainability, contributing to the decentralization of cities", which presents as one of the "most devastating concepts" a local market carbon ".
In practice, by adopting more sustainable forms of mobility, citizens "earn credits from saved CO2 emissions, which can be used to buy eco-friendly goods and services," the press release added. The rewards "do not include money but credits that can be used in the services provided by the municipality," explained Catarina Selada, noting that "saving CO2 emissions are calculated by the CEiiA mobility platform, the first to deliver real-time emission savings" .
The project, which will last for two years, represents an investment of 1 million euros and includes 18 partners, companies and knowledge centers in mobility institutions and local clubs, "the press release said.
The EEPA, set up in 2005 by the European Commission, aims to identify and recognize successful activities that support and encourage entrepreneurship and innovation.
CEiiA is a Product and Development Technology Center that designs, develops and operates products and services in the mobility industries, namely the Automotive and Urban Mobility, Aeronautics, the Sea and Space, with presence in various countries of Europe and Latin America .
Source link