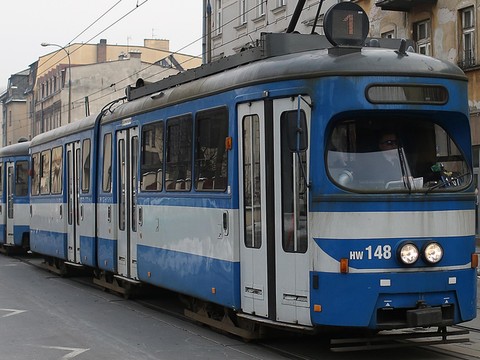 The tragic accident happened on Tuesday (November 20th) about 4.30 a few kilometers from the center of Krakow and more specifically from the Avenue of Peace. An 80-year-old Krakowian who probably lived in the area was hit near a pedestrian crossing of a closest number of trams. Preliminary findings from the police show that the weather may have contributed to the event, which significantly reduces visibility. It was the second similar accident of the day. A few hours earlier, in another part of the city, the tram hit a 15-year-old.
– Visibility is poor in the city, it rains with snow. At such a time the number of accidents is increasing, so we ask for caution – said Mateusz Drwal of the Małopolska police press group. The prosecution is already dealing with the case, which will investigate the most likely incident in the event of an accident.
It is dangerous not only for the streets Malopolska for several days. In many parts of the country the snow is snowing or freezing. Black ice can appear on the sidewalks and streets. Moreover, the situation will not improve in the coming days.
See also:
A fatal accident. The train hit pedestrians
Drunk did a tram. He died a dead man
Author: ml, PAP
Source link