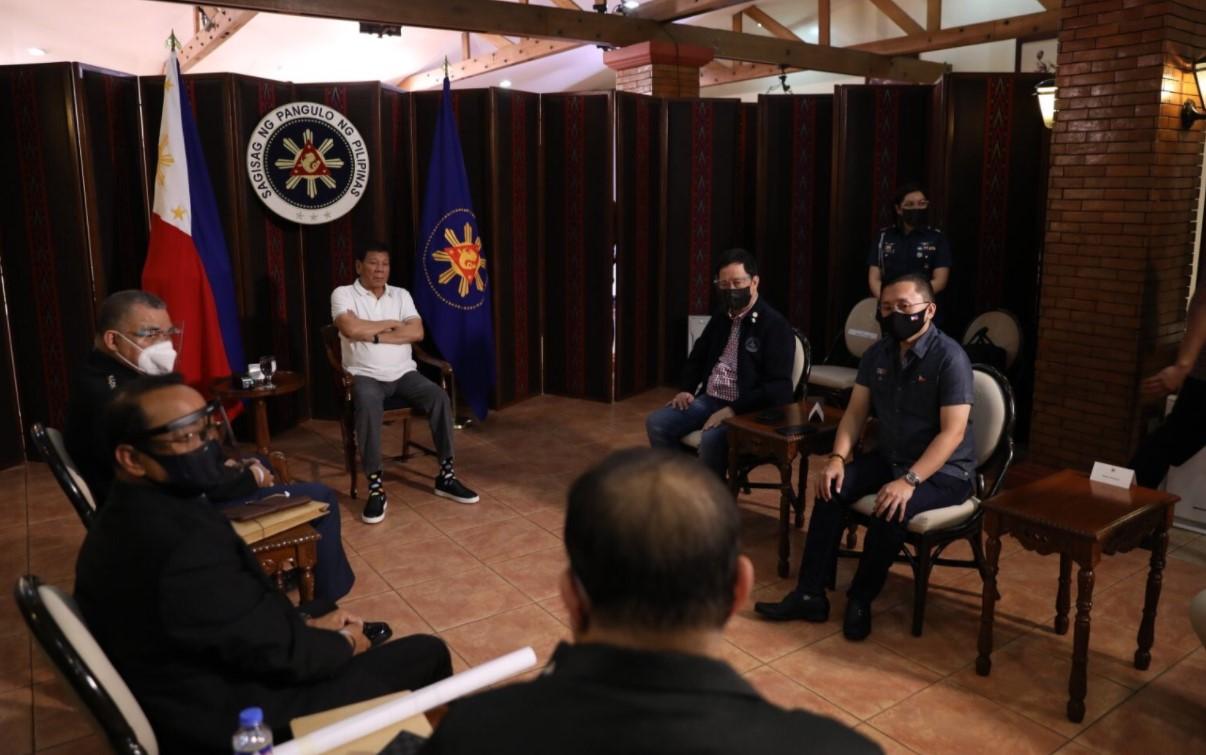 President Rodrigo Duterte met Friday night with officials from the Philippine National Police and the Philippine Drug Enforcement Administration, two days after a deadly attack between police and PDEA officers in Quezon City.
Pictures from the meeting showed Dutter talking to PNP Police Chief Debold Sina, PDEA Director-General Wilkins Villanueva and Justice Secretary Menardo Guevara.
Dutert had earlier ordered the DOJ-based National Bureau of Investigation to look into what led to Quezon City Police Department drug agents and the PDEA shooting at each other on the busy Commonwealth Avenue.
An initial NBI report showed that two PDEA agents and an informant were killed in the shooting. Two police officers were also killed. -NB, GMA News
Source link