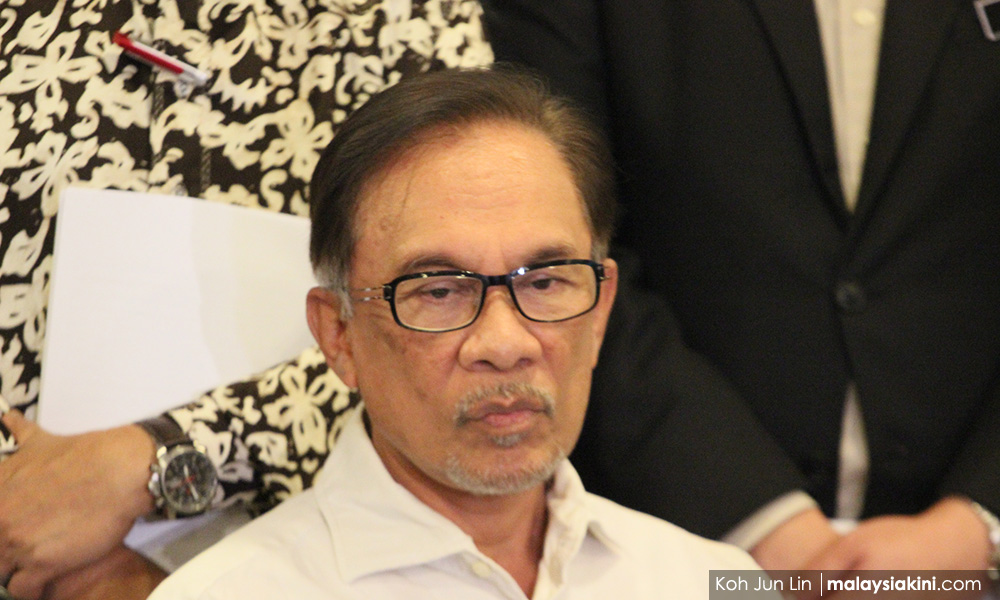 PKR chairman Anwar Ibrahim said he does not want to exert pressure on Dr. Mahathir Mohamad to quit the post of prime minister to give him enough room to manage the country.
He said this during an interview with Bloomberg when asked about the transition from Mahathir to him and whether he would be accelerating.
"When will I take over the office? I think when we both are ready, Mahathir has repeatedly stated that he will honor the commitment and I have no problem with that.
"Generally, I do not have such questions because I want to give him full support and the opportunity to make assumptions without thinking about when he will go," Anwar said.
Mahathir, who is the president of Bersatu, said he would hand over power to Anwar after nearly two years, despite the pressure from his party to remain for full term.
In the interview, Anwar also examined the increase in the projected deficit this year after Pakatan Harapan took over the government.
According to the 2019 budget submitted last Friday, the deficit initially targeted at 2.8% is expected to reach 3.7% in 2018. However, the government hopes to reduce this figure to 3.4% in 2019.
"We have a policy of progressively reducing the deficit, but a drastic reduction would mean spending cuts on growth, and that would make us have a sluggish economy and we do not want it.
"That's why politics is now to reduce the deficit but not to allow growth to develop slow and slow," he explained.