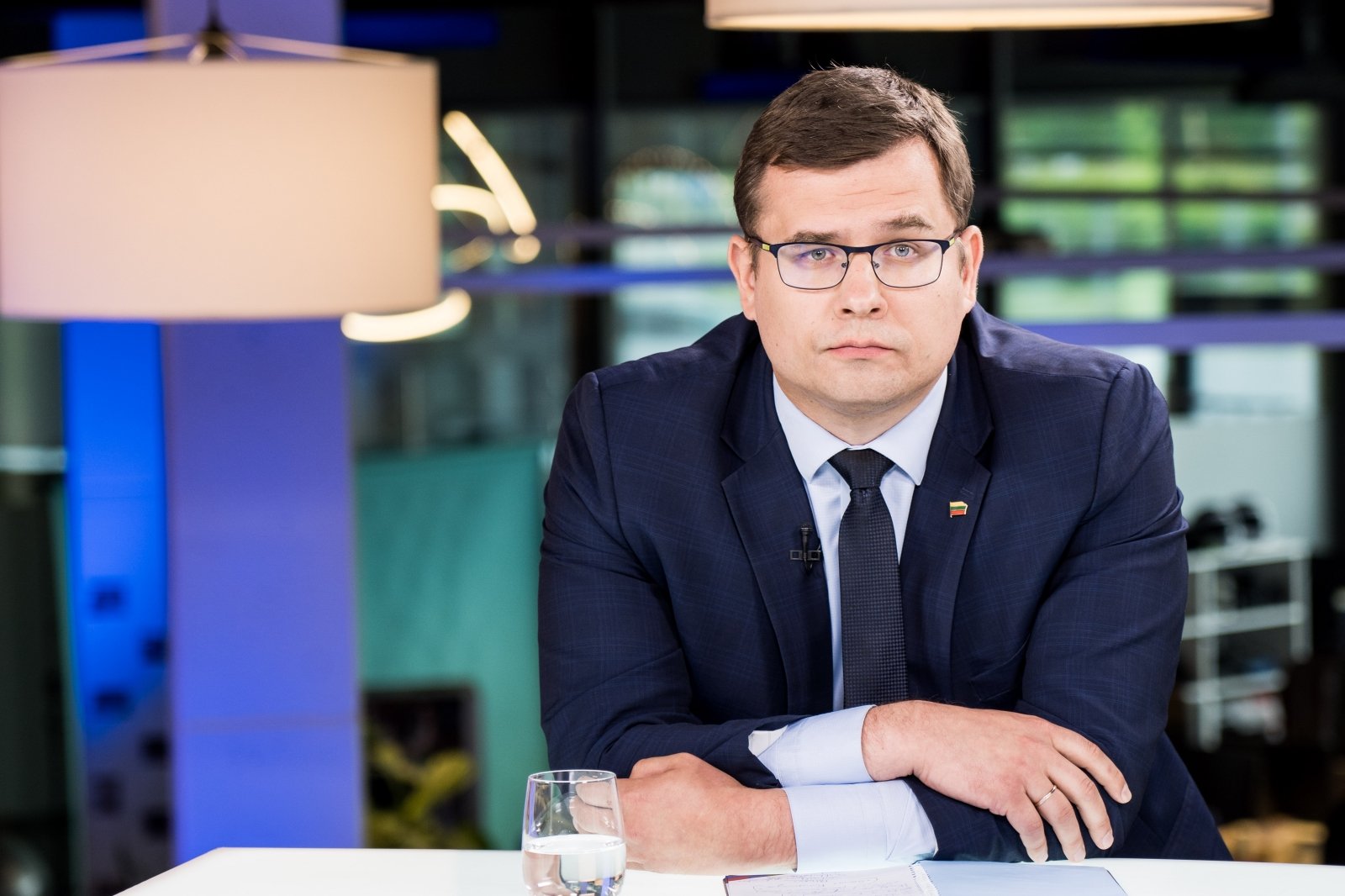 The NSGC meeting discussed the possibility of introducing a system for issuing, inspecting and identifying vaccination, test results and disease certificates, which aims to facilitate free movement during the COVID-19 pandemic.
The national certificate of immunity COVID-19 will allow free movement in the territory of Lithuania. In the meantime, the EU Digital Green Card will be valid within the EU.
Not only a European initiative is important, but also a national one
"When we started talking about this issue, this issue was completed in the European directives, but we realized that it is very important here, relevance as an opportunity for societies to return to normal life," said NSGK President Laurynas Kasčiūnas.
The debate, he said, is about which groups could be allowed more freely and how to provide information on relapse, vaccinations, a negative test.
"This process also overlaps with the discussions in our country for the creation of a national immunity passport", stressed L. Cassianas, assuring that the discussion at European level can last longer, so it is important to seek national solutions.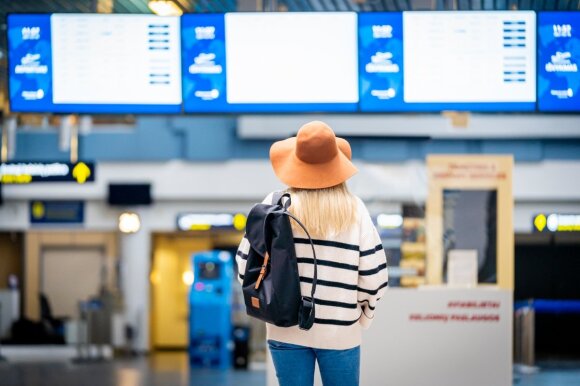 Lithuanian airports update their operations management system
© Martynas Jaugelavičius
Mr Kasčiūnas assured that the certificate should take effect at the start of universal vaccination – only then, according to him, would a situation be created in which different citizens have different opportunities.
"There is an opportunity to move forward at European and national level. <..> I would joke that even the Freedom Party can have good ideas that are worth implementing. It is really an idea to speed it up and the national immunity certificate is good and I see that we do not have significant obstacles in it.
"Where there is a problem, it is clear that two levels of citizens will not be formed," said L. Kassiounas, president of the NSGK, during the meeting.
The EU Green Passport is scheduled for June, we can expect the national one sooner
Undersecretary of Economy and Innovation Vinkas Jurgutis stressed that the document must be electronic. A printed version could be used in cases where it is impossible or inconvenient to use the electronic version. Data could be exchanged across the EU.
He just let us know then that there was a small change in our understanding of what this document is. "In health, data is already being collected that a person has been vaccinated, is ill and the test results are being compiled," he explained.
According to the Deputy Minister, the Registry Center is working hard to ensure the smooth exchange of data between the parties. "According to this algorithm, the plan is for Lithuania to be ready by June 1 at the latest," said V. Jurgutis.
It will start operating in the EU in the second half of June. According to the Undersecretary, we could have a national certificate earlier. The decisions are scheduled for mid-April.
He just met us then in fact "There are a lot of identical things we can plan to have at the end of April in terms of the European certificate and maybe a slightly simplified version," he said.
Audrius Ščeponavičius, Head of the Public Health Department of the Ministry of Health (SAM), explained that there is a debate at European level about what test answers will be written in the document, how to use national certificates in practice.
"Nationwide, we will have this certificate with a QR code by June 1, but even earlier, we are discussing what formats we could use the data we already have in the health sector," said a SAM spokesman.
"To date, it is now possible to have, if necessary, either in pdf format or to print an official document extracted from the health, which is in principle signed by the doctor or the person who carried out the vaccination and to "It is available in Lithuanian and English. Yes, there is no coded information in the QR code, so the possibility of counterfeiting remains," said Saulius Urbanavičius, head of the Registry Center.
The Freedom Party called on the government
The Freedom Party team on Tuesday called on the government to immediately implement the idea of ​​a national immunity passport, which would allow businesses to open and receive services for vaccinated, sick or tested people.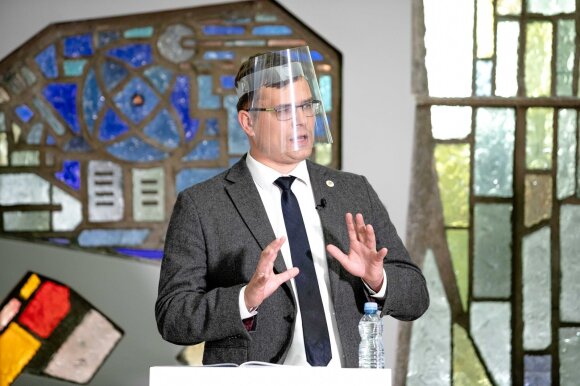 Laurynas Kasčiūnas
© DELFI / Josvydas Elinskas
"Our team proposes the preparation and introduction of the immunity passport. It will apply not only to those who have already been vaccinated, but also to those who have acquired immunity after illness or a negative test result," said Ieva Pakarklytė, an elder at the Dam. Freedom, on Tuesday after a remote meeting with Health Minister Arūnas Dulkis.
The MEP explained that, according to their idea, the immunity passport should be electronic, which could be printed if necessary.
"It will be noted there that a person who is either ill, vaccinated or has a negative effect in the relevant period, can attend, for example, cultural events, travel to open-air cafes. He would be free from certain social activities.
In this way, we would create an opportunity to go to events and work for businesses. We also believe that an immunity passport will speed up the vaccination rate. "We are approaching mass vaccination and what no one would really want to face is a situation where we already see that this immunity passport is important to us, necessary, but technically unprepared for it," said Mr Pakarklytė.
It is strictly forbidden to use the information published by DELFI on other websites, in the media or elsewhere, or in the distribution of our material in any form without consent, and if consent has been obtained, it is necessary to cite DELFI as the source.