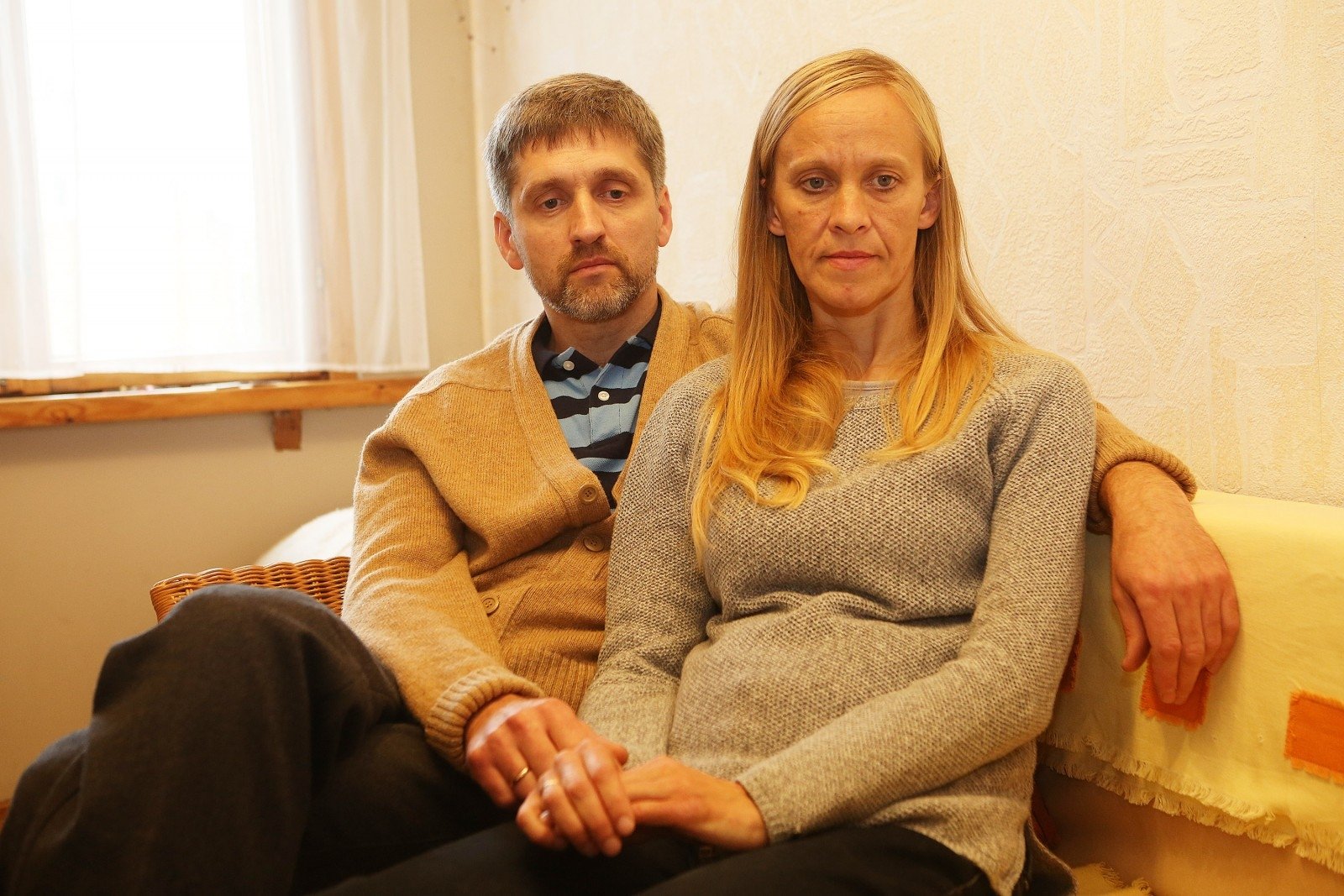 The Kruskinsky family can not recover until now, after the children were removed. The family is sure to be shocked. The TV recalls that after the anonymous call from the family the children were taken. At the same time, experts on the protection of children's rights set a second level of risk that allows children to be taken immediately.
One of the most important prerequisites for determining this level of threat is the frustration of parents. Although not identified for Kruszynski, Daiva Porutiene, head of the Kaunas Children's Rights Protection Service, told the media that Eglė Kručinskienė was drunk. Later, women were right to mix names.
Then Kručinskienė was arrested for the day. The woman did not get food.
Stress babies return to normal life is still difficult. Parents say they lose real help.
"What kind of help do you give me?" He thought and said, "Help me control him, then he says we can go to him in a clinic, if necessary." He offered to accompany us. <...> We are restoring ourselves, we are with children, "says Krucinsk.
Experts in the protection of children's rights say that children are receiving help altogether. However, it turned out that assistance is provided to parents without social skills, but not to the shocked people.
"It may be a social worker who will help parents understand how to apply parenting methods if it is difficult for parents to find a common language with their children." There is also a planned psychologist's help, "says Birutė Mikulėnaitė, Head of Services Family Social Services at the Kaunas City Social Services Center.
According to Krucinsk, the psychologist who proposed his state reminded more of a quotient than a person who is supposed to provide help. Krukinsk refused to offer a psychologist for the rights of the child. He is currently using the church psychologist.
"After the takeover, I'm shocked, I'm crying to him, and for example, you go to a psychologist and give you a picture of a person to deposit a house, then find out who you are, listens to everything for you, then shows you what you do not meet ", – says the father.
Child drama – a scandalous turn

All of Lithuania, with its stunning scent, watched a dramatic drama when Kaunas' children's rights department was removed from their parents by the children and placed in temporary custody. According to the advocates of the Amber and Eglė Krucinsk family, Rūta Visocnik and Saulius Dambrauskas, this family drama is a scandalous turn.
"The public authorities have repeatedly stated to the family, and especially to children, the provisions of the law provide for help, psychological support and psychological support, imagine how the whole situation injured the children, the consequences are still felt today, but no psychologist appeared in the family home for children, no psychological help was given, "- the videotape" In the Wave "of family lawyer Kručinskas R. Visocnik, published in a press release.
According to family lawyers, social workers of children's rights, who remind children of the painful separation from their parents, are more likely to be injured:
"Children see that the aunt comes and their mind reminds them, they are afraid they can get behind their parents and give it to someone else." This is not a help, although they all defend the existing law on the protection of the rights of the child , we see a different situation. There is simply no help. "
Another lawyer in the Krucinsk family, Saulius Dambrauskas, is talking about an increasingly controversial conspiracy theory: "If we imagine that children are now a commodity, it would be clear why children are being removed from such families." More and more people are talking about it today, and it's terrible to hear it. "
It is strictly forbidden to use the information published by DELFI on other websites, in the media or elsewhere or to distribute our material in some form without the consent and if consent is obtained, it is necessary to declare DELFI as the source.