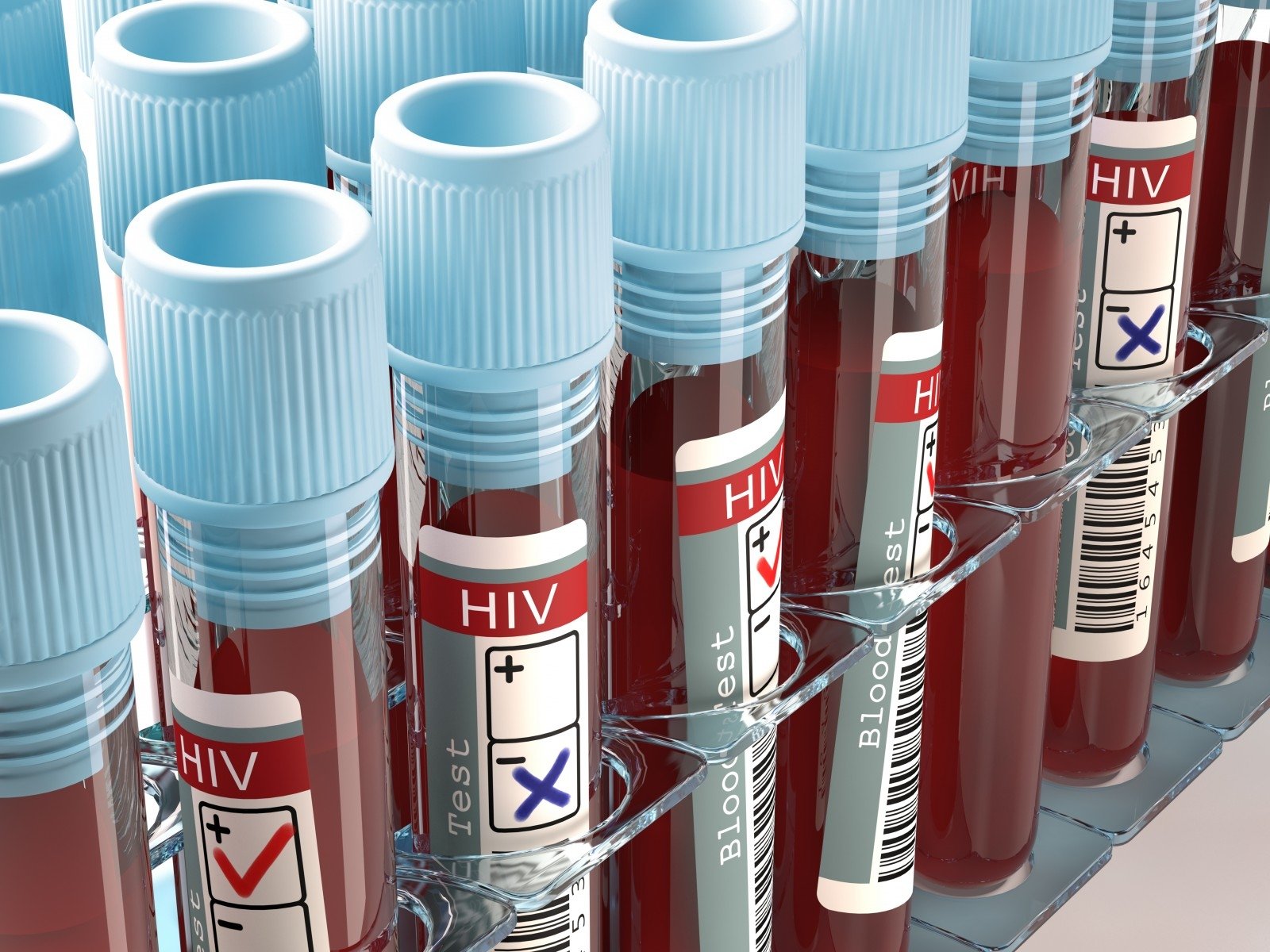 These figures were revealed by the first study conducted according to the global methodology in Lithuania, the press release said.
The spread of HIV infection is determined by social and psychological factors and, in many European and global countries, these factors are given the same care as healthcare. The stigma and discrimination associated with the positive HIV status is one of the reasons why infected people are avoiding treatment. The index of the number of people treated in Lithuania is three times lower than it should have been, so Coalition I Live for the first time carried out a positive HIV study that helped data collection based on data which would cause changes in the country's health and health programs.
Infections are increasing, but HIV-infected people are not treated
The goal of the United Nations Program (UNAIDS) to combat the spread of HIV infection shows that 90% of HIV-infected people should be aware of their diagnosis, 90%. people with diagnosis should be treated and 90%. The blood pressure of the treated individuals should not be detected (ie it will not transmit the virus to others).
Recent data from the European Center for Disease Prevention and Control show that over 90% All HIV-infected people in Lithuania know they are sick. The quality of treatment, which means that the viral load in the blood is virtually undetectable, is also close to the target.
Despite these indicators, HIV receives only 30% of the treatment. the number of people affected and the number of cases is increasing every year. According to the Institute of Infectious Diseases and AIDC (ULAC), in 2017, 263 new cases of HIV infection were reported in Lithuania. This is 49 cases more than in 2016. and 106 times more than in 2015.
"In accordance with the Order of the Minister of Health, which came into force this year, people infected with HIV should be treated immediately after HIV detection and treatment is funded by the Compulsory Health Insurance Fund. But in Lithuania we are facing the problem is that only one third of our HIV positive people are treated, which is the worst indicator in Europe and even Central Asia, "said Giedrius Likatavičius, counselor for HIV-AIDS and AIDS women and their relatives Demetra. .
An obstacle to the treatment request – stigma
HIV-infected researchers are more likely to face verbal abuse or rumors in Lithuania due to the positive status of the HIV virus (41%). Only every second respondent agreed, more or less, that the disclosure of their positive HIV status to people was a positive experience and every fifth received distinctive comments from their family members.
Among HIV-infected, the internal stigma is particularly pronounced in Lithuania. She is afraid of admitting her positive HIV status (90% of respondents). Even 58% People living with HIV are useless because of the disease, 55% feel shame, 53% – error.
Also, the positive HIV status has a negative impact on the ability to find a loved one (41%) and self-confidence (40%). 14 percent said they decided to separate from the family due to the disease and that 13% – did not apply for a job.
Nearly half of the respondents (46%) who participated in the study of the HIV stigma index started therapy late, ie more than two years after diagnosis. According to UNAIDS, people with high stigma are twice as likely to delay the onset of HIV treatment.
"Most people with HIV have such negative feelings as shame and guilt, feel worthy of love or respect because they face irrational behavior. Some people face stigmatization not only in social situations but also in side effects by healthcare workers such as avoiding physical contact or use of unnecessary safeguards, not even experts, 76%, questioned the confidentiality of their medical records " , says Jurgita Poškevičiūtė, director of the Coalition for "I Can Live" Coalition for Addictive Disorders.
It recommends the adoption of favorable processing solutions for the environment
The study showed that there are still cases where the positive HIV status leads to a reduction in social or job opportunities. However, people with HIV infection are the most affected by the internal stigma. Since this is one of the obstacles to the treatment and prevention of the spread of the infection, steps must be taken to eliminate this stigma.
"Even four of the five survey respondents are unaware of laws that protect their rights and anti-discrimination. Therefore, in order to help Lithuania achieve all the goals set by UNAIDS and to control its proliferation HIV, it is necessary to eliminate existing barriers to assistance and to create favorable conditions for access to prevention and treatment services. National programs should be re-examined and evaluated and included It is particularly important to create and activate psychological and social assistance through NGOs or self-governing bodies, create mutual assistance groups and have easy access to fair counselors. Finally, to motivate and to allow HIV-infected people to be more aware of their rights, there should be no myths but scientific information on treatment options for HIV. n HIV, opportunities and benefits, "said J. Poškevičiūtė.
In order to assess the stigma index of HIV-infected people, Lithuania has used the research methodology developed by the Worldwide Network of People Living with HIV / AIDS, the International Community of Women Living with HIV / AIDS (ICW) United Nations Program on HIV / AIDS (UNAIDS) ".
In the study, 200 people infected with HIV lived in Lithuania and were interviewed in 2018 using an anonymous structured questionnaire.
It is strictly forbidden to use the information published by DELFI on other websites, in the media or elsewhere or to distribute our material in some form without the consent and if consent is obtained, it is necessary to declare DELFI as the source.