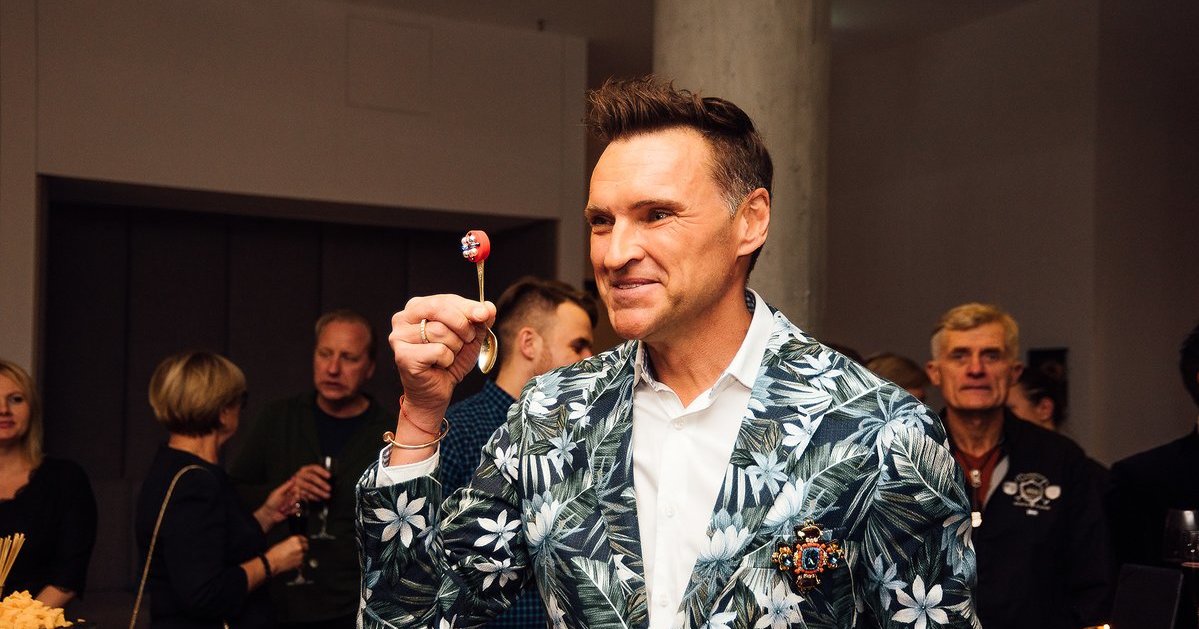 Žilvinas Grigaitis, founder of the trademark "Ž Jewelery", a business consultant, once again surprised his acquaintances and friends with his creativity and excellence. The Courtyard by MarriottVilnius City Center, a well-known man in the world of fashion trends, presented his creative dessert spoons, to which his motifs of art have been transferred.
Spoons – Continue z. The creative work of Grigatis. Two years ago, an exclusive jewelery collection was presented, in which a part of her mother's heritage was used, resulting in the excellent value for a well-known gem businessman.
For a long time, in collaboration with well-known artist Laura Butkevičė (Laura.bu) Ž. Grigaite was looking for new creative challenges. Both developers decided to see more and create something that is luxurious, durable and at the same time suitable for the interior, in the light of modern fashion trends in the fashion industry. Therefore, spoons decorated with luxury stitch patterns seemed to be an original and interesting solution.
"With designer L. Butkewich I created a new brand name, which we called" Z Jewelery Limited edition "with Laura.bu" and we started to look for ways to realize this idea. It took almost six months, but now we can both enjoy and be proud of a good result. Of course, we can not use pearls or precious metals to decorate the spoons, but the artist found excellent solutions and used a glass and alternative gem that preserves and reveals the luxury of blends. In addition, each decorated tool has its own unique footprint, "said G. Gregory
Like every z The Grigaitis metal piece and a teaspoon will be the only handmade and the second will not be.
Z Grigaytis observed that as we approach our holiday, we often turn our heads, how to surprise a loved one and a person who is important to us or give something to someone who has everything. Therefore, these special handmade spoons, on which the special technique moved the original Z. Grigaitis Creed Blade, ideal for the good and the neighbor, and for the one who has everything. After all, at this age of objects and surplus, it is very important to choose only high quality enduring items. Especially for z The Grigaitis spoons are ideal for Christmas and other times – for birthday parties, christenings, weddings.
A well-known man knows very well how varied and unpredictable life is, he said, enjoying special moments and enjoying beautiful things every day. It is just imperative that you show your loved ones and loved ones the attention and give the best because they create special moments and warm and full memories of good feelings. And this is not a statement but a sincere advice.
"So, very soon after returning from Melbourne and we could not adapt well to our time zone, I reached all my friends and friends at the hotel. Honestly, I wanted to see and greet everyone before In addition, these modern design areas are suitable not only for such meetings, special events, artworks but also for the convenience of visitors, so I am glad to have been able to invite everyone here to offer a special chef Javgenij Volkov, specially created for afternoon, Jacob Creek Creek Sparkling Chardonnay "dessert and sparkling wine" – said Z. Gregory
During the decoration of the tools, two techniques were combined – the same properties of the polymer clay, combined with the selected stone casting coating. According to the artist who implemented the Ž. The idea of ​​GRIGATIS, all tools are decorated with polymer clay and are strong, impact resistant, and most importantly – safe for health. "We used only high-quality original polymeric German Stadler fim polymer, which, due to its extraordinary properties and color spectrum, is widely used to produce art and art, and most importantly, recent studies by the Doha University of Dukes have confirmed that the substance is non-toxic, even if it is taken in. My personality as a slogan and vision of the creator is embedded in personalized art, trying to create a personal product for him according to with the character, hobbies and identity of the person, "said L. Butkevičė.