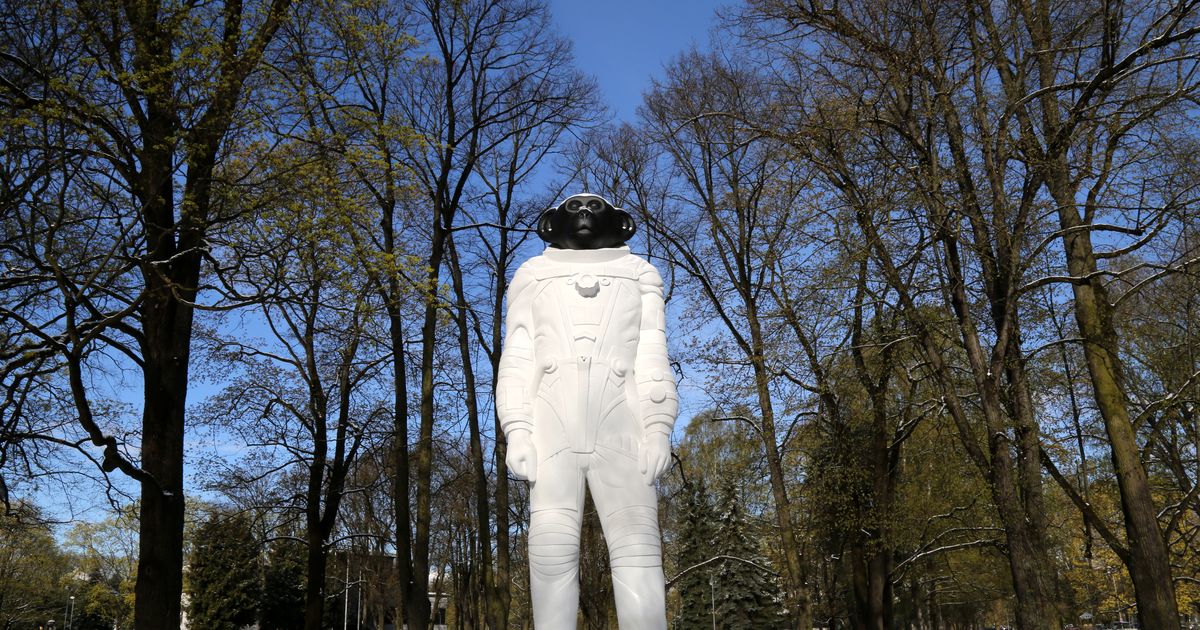 It is foreseen that the facility in New Teika will be in the next two years. Art Management and Information Center Aigars Bikše, a professor at the Latvian Academy of the Arts, said Latvia should take an example from other European countries and the United States by introducing laws into the conditions for distributing a specific part of the urban environment to art for public places in its cities Latvia.
"When we travel outside of Latvia, we see a lot of urban art, but it has a clear political position so that the public space is not only functional but also capable of communicating with people," Bikše said.
Monkey Sem is now visible in the office building on Gustava Zemgala 76 street, near the communal area Conviction
According to the information available in the agency's LETA file, Monkey Sem For the first time in Riga, Kronvalda Park, was exhibited in 2016 from the first Sculpture four-legged during time. Following the closing of the festival, the installation was not dismantled, as requested by the authorities of Riga City Council.
The head of the Riga City Council, Ojars Sparitis, told LETA at that time that Monkey Sem is an "environmental element that degrades". He explained that such a "gift" to the city is superfluous and independent, and since it is still the property of the artists, it is their duty to disassemble.
Meanwhile, Māra Odiņa, deputy chairman of the management and information center of the Arts, said the Riga City Council had offered to place the facility elsewhere in the capital, but due to the many involved sections and extensive discussions, the solution not found.
Later the facility was moved to an amusement park for children Emergency Brigade In the parish of Ledman
As mentioned, Sculpture quadruple This year, for the first time, it will expand its field of activity, including performing arts into the program.
Source link