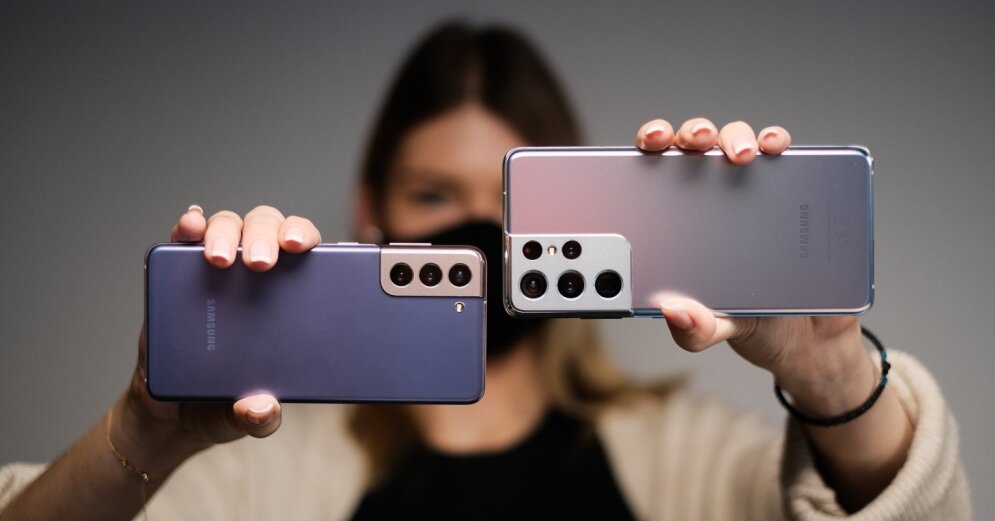 On Thursday, January 14, Samsung unveiled the latest Galaxy S21 smartphone line, which was leaked several months earlier. As usual, three models are offered – "normal", "plus" and "Ultra". Along with the new smartphones, the "Buds Pro" wireless headset was also announced.
Content will continue after the ad
Advertising
All three models have become more visually elegant and are available in interesting colors. Particular attention is paid to the camera unit, which has become a key design element. Interestingly, Samsung has hardly abandoned screens with folded edges – only the Ultra model has slightly placed side edges.
As previously rumored, the new S21 Ultra supports stylus use similar to Note series smartphones. Although the stylus is not included in this phone, it must be purchased separately and placed in a special phone case.
This year, Samsung paid close attention to video quality. All cameras are optimized for smoother usability and higher quality than before. All three models offer the ability to capture 8K video as well as HDR10 + profile video with extremely high dynamic range.
The S21 has a 6.2-inch screen, a 4000mAh battery and three main cameras. The S21 + has a 6.7-inch screen, 4800mAh battery and the same camera as the S21. The S21 Ultra, on the other hand, has a higher resolution display of 6.8 inches, 5000mAh battery and four cameras, the main of which is equipped with a 108 megapixel matrix, while the telephoto camera uses a periscope lens with ten times the optical zoom .
The phones have Android 11 operating system with Samsung One UI 3.1 interface. Interestingly, by default, Samsung still offers buttons at the bottom of the screen instead of gestures, like most third-party phones.
One thing that Samsung borrowed from another manufacturer – Apple, as well as the new iPhone, the Galaxy S21 series phones no longer include headphones and charger. USBC cable only included. This is justified for reasons of environmental protection, as there is no unnecessary production of chargers, something that a large number of users do not need at all. Unlike Apple, Samsung offers a small price reduction
The new "Galaxy S21" will be available in the Latvian market at the end of the month and their prices will be 859 euros for the S21 and 1259 euros for the "Ultra" model.
Along with the new smartphones, new "Buds Pro" wireless headphones were also announced. Compared to Buds +, they have improved sound, microphone performance, active noise cancellation and smart speech and noise filtering. Like the Pro, these headphones will not be cheap, but they will come with you when you pre-order new phones.