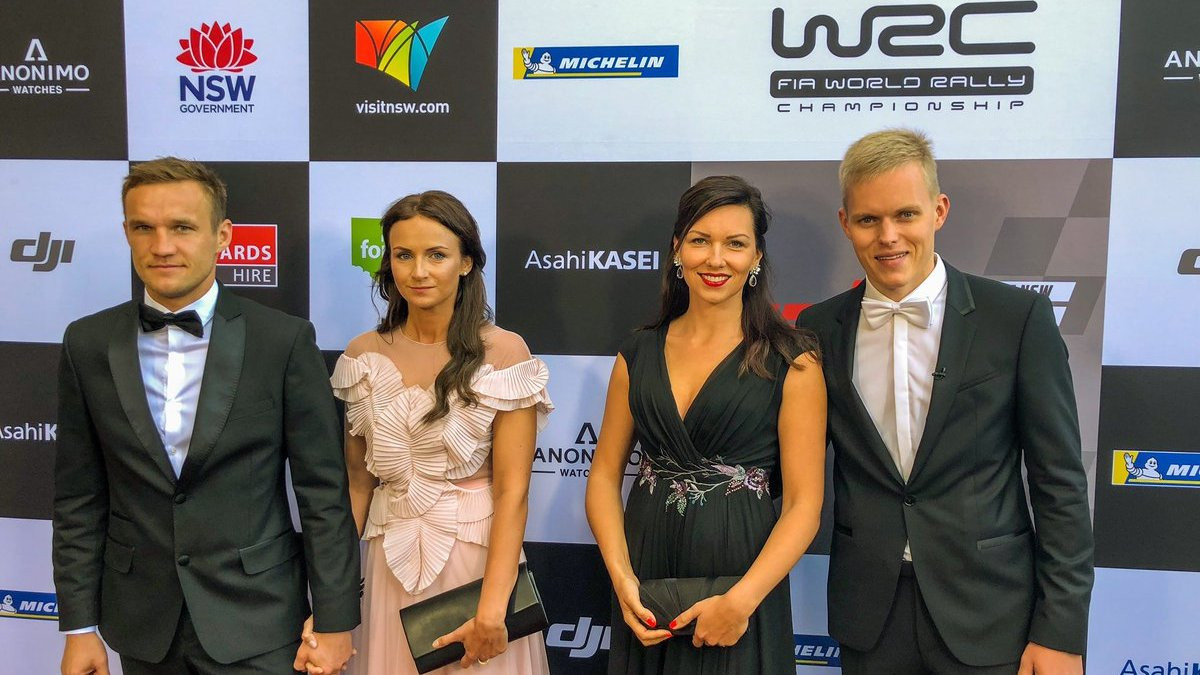 Following the Australian WRC phase, which was the final WRC phase this season, a WRC awards ceremony in Sydney with around 250 people took place. Among these were pilots, coaches, team leaders, WRC officials and other special guest guests. Prior to the Australian stage, the WRC has nominated a number of candidates on its website, for which fans could vote before the Australian Rally.
For the third consecutive year in the "Pilot of the Year" award, he won the Estonian version of Ots Tanak. The Estonian rider made an excellent second half of the WRC season, winning several wins and at various stages that fought for victories. Meanwhile, Martyn Jarveoja, who is the helm of Tanaka, won for the second consecutive year "Helm of the Year".
However, Tanaka won two more awards. Someone came to the "Magic moment" where the Estonian rider won three consecutive stages, winning 87 points out of 90 available, and Estonia won the "Most Worc Rapot" award.
Vice President WRC Trier Noiville won two awards. Belgium won the "Success Time" (WRC Sardinia win in front of the Osee for 0.7 seconds) and "Leap of the Year" where Noiville gave a spectacular 30-meter racing car to Sweden's WRC Rally .
Elfin Evans, who at the Turkish WRC stage is repainting his car in the service park, received a winner in the Team Spirit appointment, and most of his engineers helped secure the Sebastian Ojier car at that time. A prize was also awarded to Ojier (last year's WRC champion was without prize) in the "Most Power Stages" nomination.
"Wrc.com Media Star" was crowned by Craig Bryan, who was Colin McMaster in his appointment as "Photographer of the Year," but Jari-Mati Latvala received the "Annual Expression" award.
The winners of all nominations:
WRC Pilot – Ots Tanak
New WRC Officer – Martin Jargewy
Michelin Magical Time – Oks Tanacc
The Anonymous Success of Time – Trier Noble
The spirit of Asahi Team – Elvins Evans
OneBet's annual jump – Thierry Noiville
Expression of DJI – Jari-Mati Latvala
Most points in the Power Stage stages are Sebastian Ojier
Most wins in WRC highs – Ots Tanaks
Wrc.com Media Star – Craig Bryan
ProGrade's annual photographer – Colin McMaster
Resources Used:
WRC.com | Official FIA World Rally …
Source link