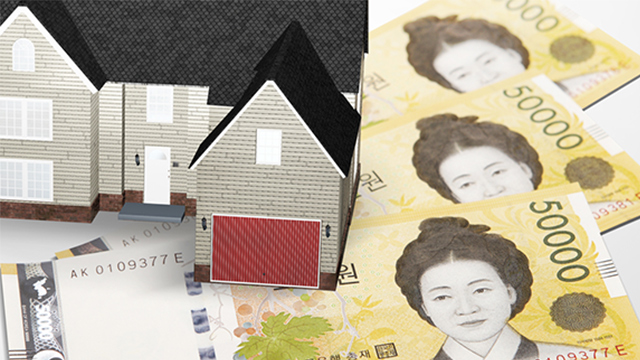 Household debt exceeded 1,500 trillion profits and reached high levels. Although growth is slowing down, demand for mortgages is still high.
By the end of September, the Bank of Korea (BOK) announced it would increase its households to KRW 1,514.4 trillion by 22 trillion. KRW of KRW 1,492.4 trillion at the end of the previous quarter. Household credit expansion in the third quarter was the lowest since the third quarter of 2014, falling below the average quarterly increase of 30.5 trillion earnings from 2015 to 2017 when household loans increased. In addition, household credit growth in the third quarter was 6.7%, from 11.6% in the fourth quarter of 2016, for the seventh consecutive quarter.
The Bank of Korea (BOK) estimates that the growth rate of household loans has slowed down in all financial sectors due to the government's policy to curb household lending but still exceeds the growth rate of income.
By sector, household loans increased by 18.5 trillion profits to 1,427.7 trillion earnings compared to the previous quarter.
In particular, the development of deposit banks became prominent, mainly with housing loans. The increase in the amount of other loans in the deposit bank declined, but the rise in mortgage loans increased by 8.6 trillion profits and the increase in loans to households increased to 14.2 trillion profits.
According to the Bank of Korea (BOK), the rise in mortgage loans has increased as both collective and mortgage loans continue to grow as housing resolution transactions continue. In addition, the demand for mortgage lending continues and the government has strengthened the management of collective loans with mutual funding, explaining that demand seems borrowed by banks.
As for the impact of property measures on 13 September, the household loan amounted to only 4.4 trillion profits in September, but in October, household loans rose to 10.4 trillion profits, so pressure is still exerted on demand for household loans, It seems that the effect of the festive season seems to be reflected. The company said it expects the fourth quarter to keep up with the government's expectation that demand for lending in October will increase in view of the DSR regulations, the repayment ratio of total debt.
Non-bank deposits, such as mutual and mutual bank funds, declined less than in the previous quarter as mortgages continued to decline and the size of other loans increased.
The sales credit, which means the amount of the card used before payment, increased by 3.8 trillion profits to 86.7 trillion profits. The Bank of Korea analyzed the impact of increased credit card use due to Chuseok's holidays in the third quarter.
Source link