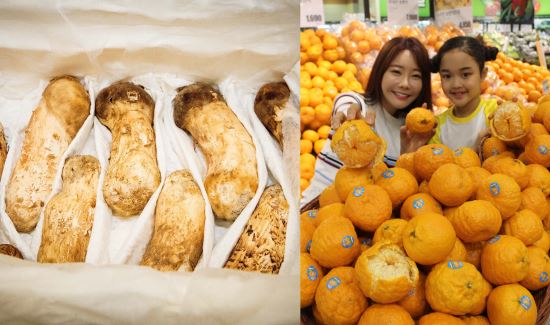 [ad_1]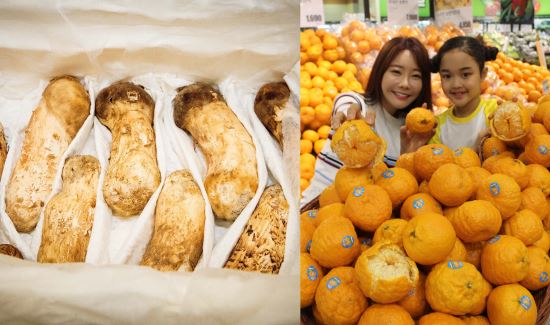 The government will send 200 tons of mandarin from Jeju to Pyongyang in exchange for the 2t pine mushroom presented by the North during the Pyongyang Frontier Summit. When converted into a purchase price, the government's "performance" is estimated to be lower than the price of mushrooms sent by the North.
Kim, a spokesman for Cheong Wa Dae, said in a text message sent to press reporters: "A mandarin sent to Pyongyang is a mark of appreciation for the 2-ton gift of Mushrooms from Pyongyang in September." "Kim said, spokesman Kim said,"It is a southern fruit that the North Koreans usually do not have time to try," he said. "We have chosen to look at the fact that this is the season," he added. "We also wanted to let many North Koreans try it out so they could be sent in large quantities."
Prices of citrus fruits sold on the song market run by Korea Food & Drug Food Corporation are around 10,000 to 15,000 earnings per 5 kilos. The market value of orange juice delivered to the North is estimated at 400 to 600 million victories. Pine mushrooms sold at the same site cost 30,000 ~ 50,000 earnings per kilo and 600-1 billion profits in 2 tons.
Since September 20, when the North sent the matsutake mushrooms, the gap widened. This is because the price of pine mushroom is high due to high demand.
200 tons of mandarin will be transported to Pyongyang from Jeju Island on day and day 12 via our C-130. Deputy Minister of Unification Chun Hae-sung and Secretary of Western Cheong Wa Dae's Consolidation Policy will board the military transport and deliver the return materials.
Some analysts say Kim Jong-eun, chairman of the North Korean National Committee on North Korean Affairs, is making hasty talks with Seoul on the occasion of Chun's visit and his secretary.
There are also speculations about the history of the government that sends Jeju Jeju as a return piece. It is because Jeju Island is often referred to as Kim Jong Il's part to visit Kim Jung-eun's "trip".
The Moon reported President Kim's visit to Halla in a meeting with Cheongwadae's journalists on 28th of last month. President Moon said: "The program has not yet been drafted and we are not planning," he said. "There is a saying from Baekdu in Halla. As President Moon went to Pyongyang during the Pyongyang Summit with Kim Jong Il, it is an idea to accompany him to Baekrokdam in the case of Kim.
In addition, it is known that Ko Gyeong-taek, Kim's father-in-law, comes from Jeju and that the family cemetery of the Kim Jong-un family is in Jeju in 2014.
Station reporter Park Tae Hwan
[ad_2]
Source link