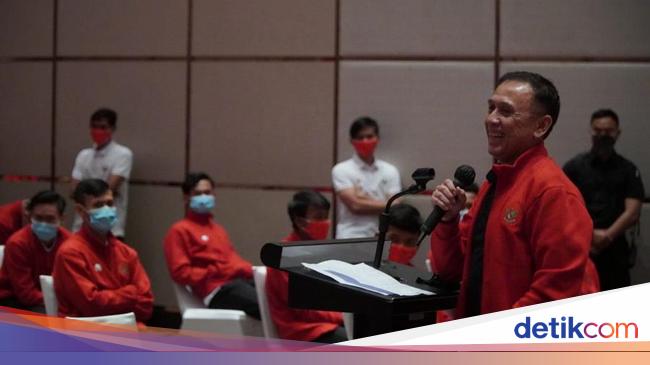 Jakarta –
PSSI is looking for an option for the U-19 national team (TC) training camp after the cancellation of the Toulon tournament in France. Japan and the Netherlands emerged as options.
Shin Tae-yong's team returned to Indonesia on Monday (26/10), and is scheduled to arrive today. They then returned to their respective clubs for a month to participate in the competition if it started in early November.
After that, the U-19 national team is scheduled to be invited to participate in the TC in France in December. There, Amiruddin Bagas Kaffa Arrizqi et al will take part in the Toulon tournament, from 23 December 2020 to 7 January 2021.
But the cancellation of the tournament by the organizers made PSSI change plans for the U-19 national team. PSSI president Mochamad Iriawan has also prepared another possible location for the Shin Tae-yong team.
"To change the tournament in France, then we will try to find other ways. Maybe in Japan or the Netherlands, we are waiting for correspondence. The kids are definitely waiting for this," Iriawan said in a discussion about the 2021 U-20 World Cup, Youth Stage . Indonesia, Tuesday (27/10/2020).
In addition, Ibul, the close alias of Mochamad Iriawan, also hopes that Shopee League 1 and League 2 can continue to maintain the performance of U-19 national team players.
"We still hope that the championship will be held with all the alternatives we have, because that is important. TC is different from the competition. But in the competition, children can train their mental performance, but for a while the children will be educated. essentially, "he said.
"We hope the competition can return for our national team. If there is no U-20 World Cup, it may not matter. Now is the time to show the outside world that Indonesia can," he hopes.
(mcy / cas)
Source link