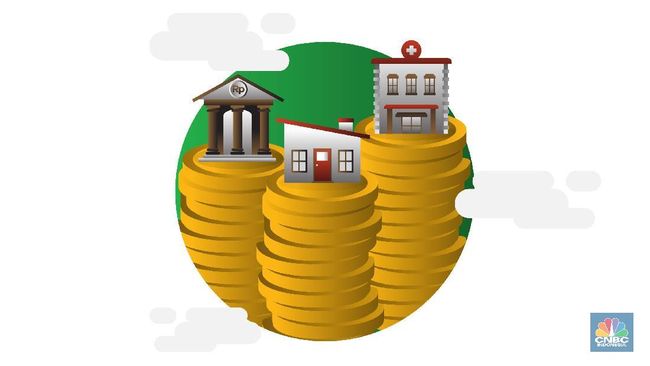 Jakarta, CNBC Indonesia – PT Prudential Indonesia has finally opened its voice to the recognition of customers who felt they were disadvantaged after more than 6 years of participation, but the promising investment results were not adequate.
Prudential Indonesia's Chief Customer & Marketing Officer, Luskito Hambali, stated that the former customer who had complained about this had received a direct explanation from Prudential orally and in writing about the benefits of the Policy and had also met with the Financial Services Authority (OJK).) and Prudential Indonesia to file their complaints.
"However, the former customer refused to accept an explanation of the benefits of the policy," he told CNBC Indonesia in Jakarta on Tuesday (March 30, 2021).
He added that all commercially available insurance products are in accordance with applicable regulations and have been registered and approved by the OJK. In this case, the life insurance product in question is a life insurance product linked to an investment (unit link).
"This product offers two main benefits, namely life protection benefits and investment benefits. The returns of these investments, which follow market fluctuations, can be used for a variety of personal needs as well as for payment of premiums during the premium leave period ". he explained.
In the policy buying process, Prudential Indonesia prioritizes the issue of transparency of the benefits of products purchased by customers and provides customers with an understanding of the products purchased.
"We ensure that all the detailed information about the life insurance product that the customer buys is included in the contract and in each new contract purchase, there is a freelook period under applicable regulations where customers can study the content of the policy," he said. .
"If during the freelook period the customer feels that the benefits do not match their needs, the customer has the right to apply for a policy cancellation and we will refund the premium deposited less administrative costs," he added.
Earlier, a monitoring client on behalf of Maria Trihartati admitted that there was mediation involving the OJK. Unfortunately, the meeting, according to him, was not what he wanted.
"From the OJK Bandar Lampung, they drew 2 representatives from Prudential, AXA Mandiri and AIA (6 people in total). But the point is that mediation only explains the content of the policy. A fatal mistake when selling an agent is not honest." , he said.
This Bandar Lampung housewife admits she is disappointed. His Preventive Security has been operating for 6.5 years, but in reality it did not give the right result.
"The monthly premium amounts to 350 thousand, the money reached about 27 million, again 9.2 million," he concluded.
[Gambas:Video CNBC]
(drums / drums)
Source link