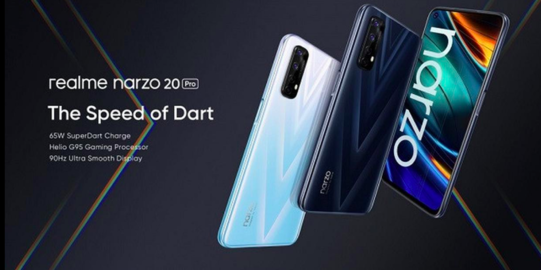 Merdeka.com – Realme has just confirmed that it will release its latest smartphones in the Indonesian market, namely the Narzo 20 and Narzo 20 Pro. Along with this smartphone, Realme will also bring some AIoT products to Indonesia.
In the official statement received on Monday (26/10), some AIoT products that will be presented are the Realme Buds Air Pro, Realme Watch S, Realme Smart Cam 360, Realme Sonic Electric Toothbrush and Realme Power Bank 2i.
The presence of this product will be packaged through a crash event entitled "Leap to Next Gen". According to Realme, this presentation is Realme's highest commitment to providing smart lifestyle experiences with the latest technology for Indonesian youth.
"The launch of Leap to Next Gen is our highest commitment to provide an experience for every young Indonesian, so they can enjoy a smart new lifestyle with trend-setting technology," said Palson Yi, Marketing Director for Realme Indonesia.