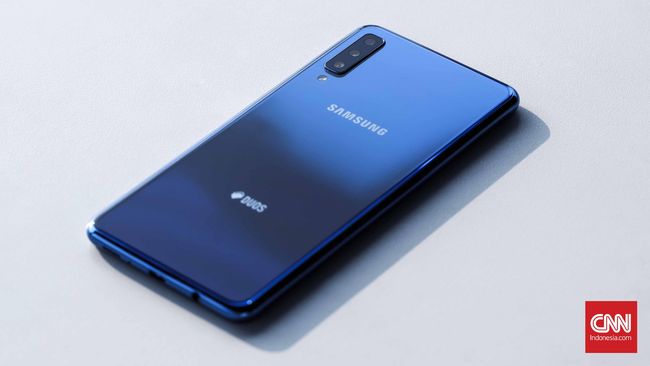 Jakarta, CNN Indonesia – Foldable Samsung Galaxy F is expected to be announced on November 7th at the Samsung Conference for Developers in San Francisco, United States. Previously the news about the launch of this mobile phone had been widely heard.
Another proof that Samsung will actually launch a collapsible mobile is based on a report by The Wall Street Journal. The media said Samsung was in talks with YouTube and Netflix to make the right content placed on the screen of a folding device.
In addition, the Galaxy F is also reported to have a model with the SM-F900U number. The report also states that this new device is tested with firmware F900USQU0ARJ5. Samsung has also teamed with Google to create an Android screen with a special interface for foldable devices.
Many predict that this device will use a Super AMOLED screen. The screen on the outside can be used as a regular cell when folded. When the fold opens, the device can be made as a tablet.
GizmoChina said the Korean company's device has a capacity of 3.000mAh with a 7.29-inch main screen size in tablet mode and a 4.58-inch minor screen size.
The Galaxy F has been publicly debated by the release of mobile phones in the form of folding mobile phones released by Samsung in 2013. However, Samsung continues to postpone the launch of this collapsible mobile phone despite the fact that it repeatedly showed the idea of ​​the phone . After a long time of listening, the Korean company finally threw the issue of the folding device last July.
The Samsung Galaxy F may not be the first folding mobile phone. Because earlier the launch of the Chinese Royole had launched a Flexpai phone with a fold-up screen. There is a chance that this device will start at MWC 2019 with a high price. This device is expected to be sold on European and Asian markets. (jef / eks)