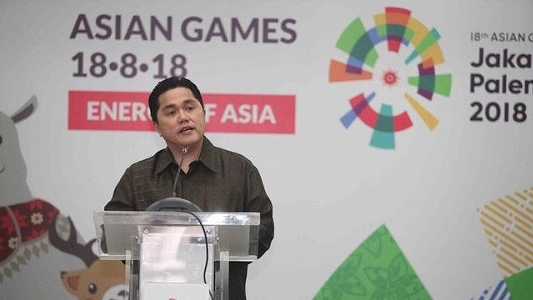 Erick felt that there was a particular challenge for improving the country's football.
The president of the Indonesian Olympic Committee (KOI), Erick Thohir, said he did not want to be president of the PSSI. However, he is ready if he is asked to improve the quality of football in the country.
Erick's words were transferred to respond to the persistence of various parties who wanted to keep his position. It called it inappropriate to be bureaucracy.
The existence of these conditions is due to the fact that the national football community feels unhappy with the leadership of Edy Rahmayadi. Erick is considered fit to be the president of PSSI because he already has a myriad of experiences in the world of international football.
"If I'm challenged to improve Indonesian football, be it a small club or a championship, that's something I care about," Erick said in Jakarta on Thursday (11/15).
The owner of the Oxford United Premier League club shares the floor. Erick believes Indonesian football has the opportunity to become a big industry.
According to Erick, industry growth is more interesting than the first place in the PSSI. This is because it can open jobs that are finding it hard to find in Indonesia.
"So it's not only good for sports but good for the community so there's a new job, which I see as a challenge and must be a growing industry of sports industries not only athletes but also industries."
"I think the industry can manage professionally and transparently, this must be done because if it is not, it can not grow, it is the same as America has 5 championships, such as basketball, American football, ice hockey. "he added.