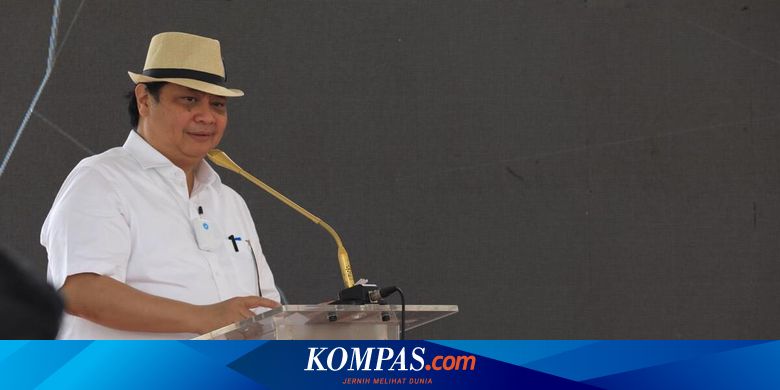 JAKARTA, KOMPAS.com – The Coordinating Minister of Finance, who is also the Chairman of the Covid-19 Operation Committee and National Economic Recovery Airlangga Hartarto, denied reports that Indonesia could not purchase the Covid-19 vaccine produced by AstraZeneca.
According to Airlangga, the information was not entirely correct.
"The news is not entirely true. Because we have not yet decided," Airlangga said in an online talk show on the official BNPB YouTube channel on Tuesday (27/10/2020).
He explained that the AstraZeneca vaccine is one of the vaccine candidates whose research is being conducted in other countries.
Read also: New Hope, the Oxford Covid-19 Vaccine Triggers Immune Response in the Elders
However, he said the price of the vaccine was closer to the public price.
Another advantage is that AstraZeneca is able to ensure the production of a large volume of vaccines.
However, Airlangga continued, the availability of this vaccine could not be maintained in the near future.
"It has just entered the second quarter of 2021. Therefore, the President's direction for vaccines such as AstraZeneca, Novavax and others is still being considered and of course later it seems to be in line with existing needs in Indonesia and also future cooperation," he said. .
Read also: Residents abroad are advised not to return home before vaccinations are available
"These vaccines could look like the red and white vaccine that would later be produced domestically," Airlangga added.
In the past, the government has completed the purchase of Covid-19 vaccines from three vaccine companies in China.
The three companies agreed to supply vaccines to Indonesia in November. The three producers, namely Cansino, G42 / Sinopharm and Sinovac.
In addition to the three, the government is also reportedly investigating a vaccine market partnership with AstraZeneca, which is currently underway in Europe.
Source link