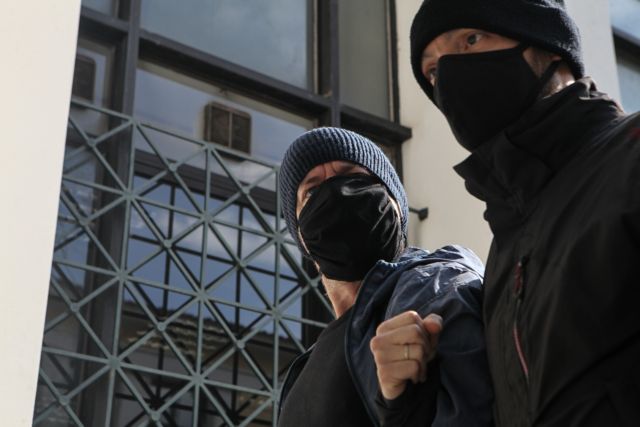 The former artistic director of the National Theater was taken to prison after a marathon investigation process, Dimitris Lignadis, who is accused of serial rape.
The accused, who denies the acts attributed to him, did not convince an investigator and a prosecutor who shortly after 2:00 unanimously decided to remand him in custody.
One-click divorce – All the big changes for divorcing couples
In this way, the first act… of the drama came to an end, although the lawyer Alexis Kougias announced an appeal against the temporary detention of Dimitris Lignadis, as -as he said- there is no evidence. He stressed, however, that if the accused was another, he would be released.
Long apology and testimony
It is noted that the decision of the prosecutor's office came after the long testimony of the defense witnesses, as well as the apology of the director, where he received – in addition to the apologetic memorandum he submitted – a barrage of questions.
In his memo, Mr. Lignadis claimed that, at the time he allegedly committed the criminal acts for which he is accused, he was not even in the places where the rapes were reported to have taken place.
To this end, he invoked alibi for both the rape of 2010 and that of 2015, proposing defense witnesses and pointing out that the allegations against him are fabricated.
At this point, however, came the "surprise" of two of the five witnesses, who stated "ignorance of the substance of the case". As they stated in their announcement, they themselves were characterized by the director's lawyer, Alexis Kougia, as "defense witnesses", without having been asked or asked for their consent.
In a joint statement, Messrs. Ioannis Panagopoulos and Agisilaos Mekelatos point out that "we do not know anything about the substance of the case and we ignore the reasons why our information was made public in the press by Mr. Lignadis' defense."
They add that "the second of us, was actually in Ithaca in August 2015, a guest of Mrs. El. Kourkoula, but not on the date 8 and / or 9 August, but from 10 August onwards and remained only until 13 and / or 14 August ". "After that, he can not know anything about the period before August 10, 2015," they add.
Instead, the actress Eleni Kourkoula and her ex-husband, Dionysis Panagiotakis, as well as his brother Dimitris Lignadis were called to testify as defense witnesses in Evelpidon.
Turkish media out of reality: They raise the issue of … genocide of the Turks of Moria
Follow
in the
Google News
and be the first to know all the news
See all the latest News from Greece and the World, from