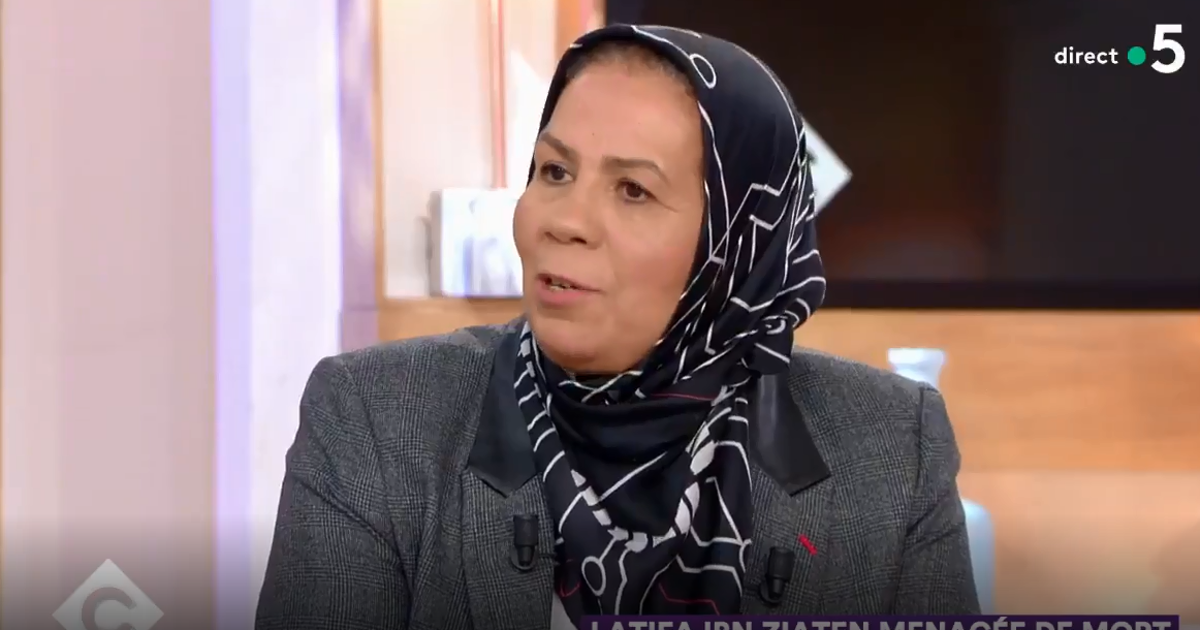 TELEVISION – "I promise to all those people who have sent me words of love and who have supported me that I will not let go, that I will always be permanent and that I will be there for this country I love." Two days after the discovery of anti-Semitic labels at her home, Latifa Ibn Ziatenn is far from abandoning her struggle.
From 2012, Imad's mother, one of the soldiers killed by the terrorist Mohamed Merah, traveled all over France to support the acceptance of others and understanding between religions. An attitude that bothers some, as evidenced by the graffiti threats found at home on June 10.
A new episode of hatred, which only reinforced the determination of the fifties.
As explained in the "C to You" Set, on Wednesday, June 12, Latifa Ibn Ziaten actually received a lot of support messages after the discovery of the labels. Testimonies of respect and love that have strengthened her desire to change things. "I thank all the French, all the people who supported me, who sent messages, beautiful messages."
While some participants in a meeting in which she took part, she abandoned her to see her after the inscriptions, so she hit her message. "Do not give up [les inscriptions antisémites du même genre sur des portraits de Simone Veil]it hurt me too much. But it has been cleansed, it's gone, there's nothing now. "
For Imad Ibn Ziatenn's mother, "we must not incorporate fear", we must remain strong and continue the struggle against hatred. To her husband, worried about the threats, he also assured that he had no "right" to stop the fight.
"Since I started this process on the ground, I know I'm dealing with something difficult, dangerous, but I guess, it's important for my son's memory, I suppose for the youth, for today's society," he said in the whole of France. "There are many young people you need me for. I can not stop like this."