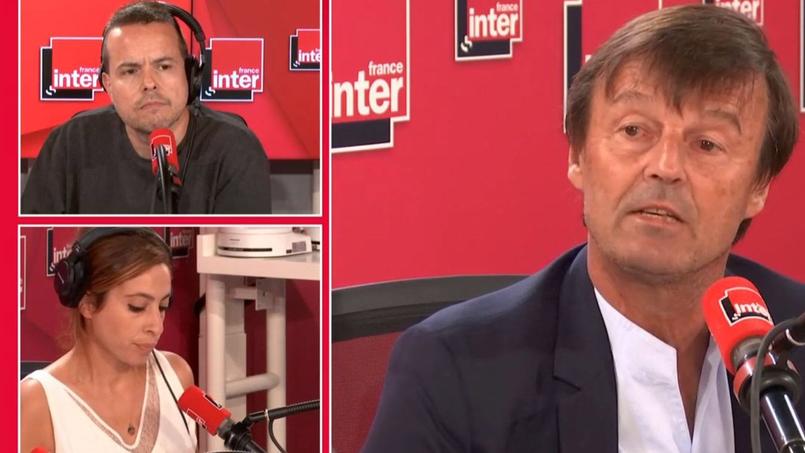 In September-October 2018, RTL retains its first position and Europe 1 reaches a new record low.
This is the Hulot phenomenon. The resignation of the Minister of Ecological Transition, living on the morning of France Inter on 28 August, set the tone for returning to the radio. France remained in this "moment of grace" and showed a total audience of 11.5% in the period September-October 2018, compared to 11.1% the previous year, according to data published by Médiamétrie. This is a record for the public station.
France Inter is ahead of RTL, which retains its title as France's leading radio station, despite a small drop in 11.8% (-0.2 points) of the public. The M6 ​​group's subsidiary tried to hold back France Inter's impetus in September before taking a step forward.
It does not affect Nikos
On the other hand, the big loser is Europe 1. Nikos Alia had no results. During the return, the Lagardère station showed a very low score with 6.2% of the audience, far away from 7.2% of the audience recorded in the same period in 2017. The station had finished 2017-2018 season June at the historic low of 6.5%. Arnaud Lagardère has decided to change everything: the boss with the arrival of Laurent Guimier and the whole network, including the installation of Nikos Aliagas on the morning microphone. Changing everything is a dangerous bet on the radio, usually the means of choice. Professionals call this strategy "start emptying the room that it hopes to fill it later". Emmanuel Makron's exclusive interview on Europe's morning microphone 1 on November 6 might well mean a recovery. But you'll need to wait for the next audience metric to get to know it.
This audience wave was not good for most stations. France Bleu continued its transparency with 6.6% (-0.5 points), RMC also fell to 7.3% (-0.5 points) and France Info lost 0.4 points to 8.1%.
For her part, France Culture made a spectacular leap with a 27% increase in her audience for one year to finish at 2.8%. Historical file. The Podcast phenomenon is developing for the radio of knowledge and culture. The 20 million podcasts that were heard about the digital seduce a new, younger audience who then listens to the station live.