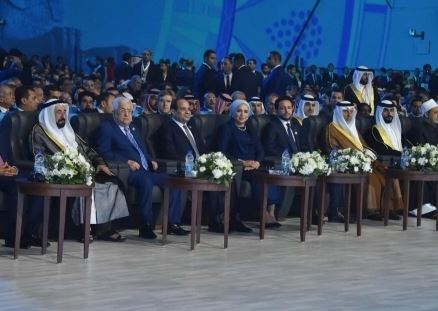 Mohammed Abdul Jalil


Posted at:
Wednesday, 7 November 2018 – 11:35 pm
| Last update:
Wednesday, 7 November 2018 – 11:35 pm

Ambassador Namisa Macram, State Secretary for Foreign Affairs and Egyptian Affairs, pays tribute to young people in the Presidential Youth Development Program, who worked for the success of the World Youth Forum.
During a telephone interview for the "Today" program broadcast through the DMC channel, the World Youth Forum not only supervises these young people but also values ​​the whole country, noting its intense communication with the sons of Egypt abroad that participated in this forum.
He explained that he had many meetings in the margins of the forum on a daily basis to answer the questions of the new Egyptians abroad, Makkah: "Explain to them the needs of many and the questions of Bnrad."
He said the first page of social networking for the new Egyptians abroad began, noting that he was accompanied by many of these young people to visit the Sahamba Mosque and the Semaim Church in Sharm El Sheikh.
The World Youth Forum, held over the past four days, took place in the presence of President Abdel Fattah Al-Sisi and the participation of more than 5,000 young people from 163 countries around the world.