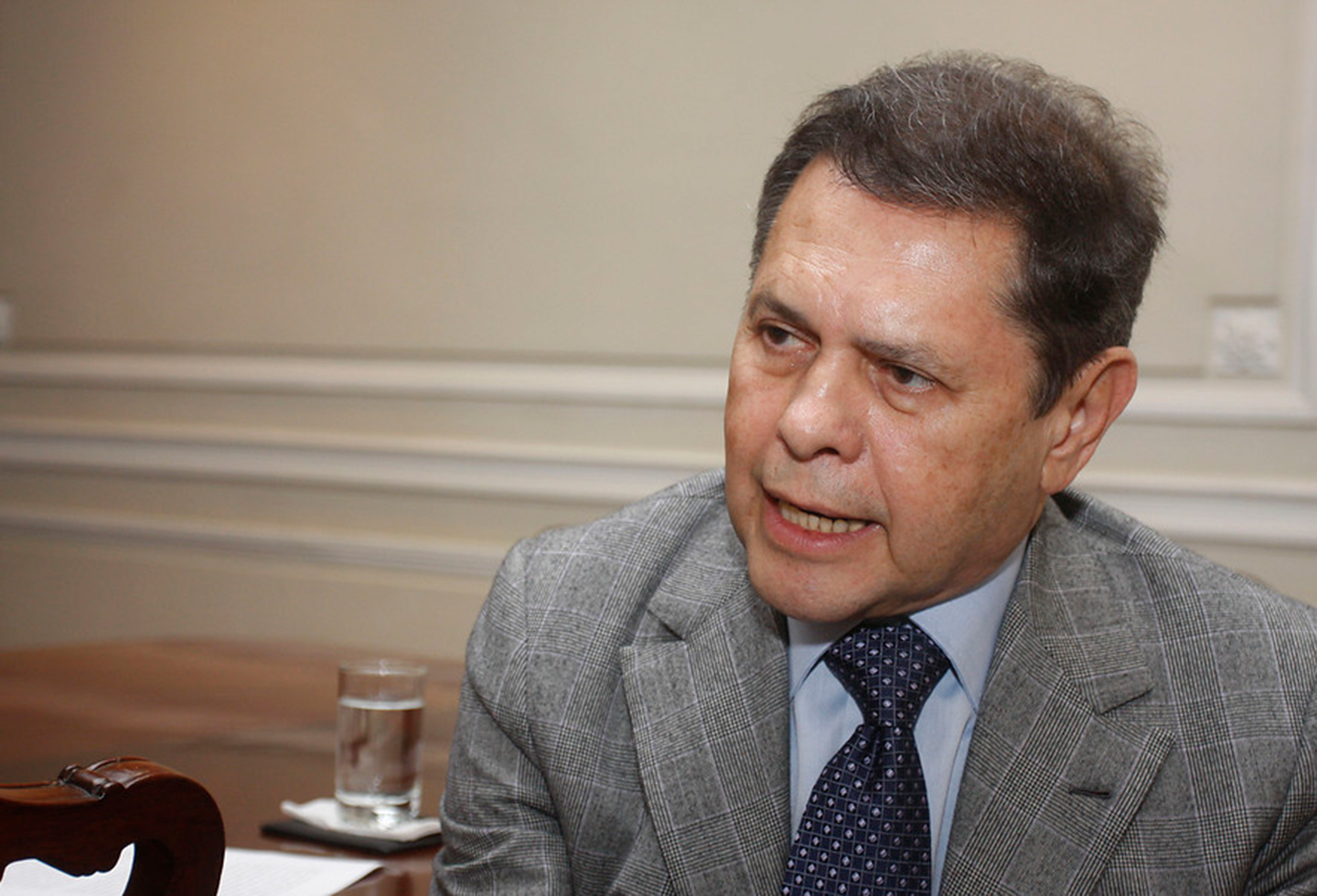 The businessman Carlos Mattos Barrero, involved in the alleged irregularities scandal in the allocation of court proceedings in the Hyundai case, He categorically pointed out that he was part of a conspiracy against the Attorney General, Néstor Humberto Martínez.
"I want to be emphatic when I point out that I am not a member of any conspiracy and that with my team of consultants The only thing I have devoted to myself is to defend myself with legal arguments and using my constitutional rights, which have hitherto been violated, "Mattos said.
According to businessman Mattos, what is true is that gentlemen Guy Lewis and Leo Arreguin are part of his defense working groupand accompanied him for a few years when he started his process with Hyundai, when Nestor Humberto Martinez was his lawyer and he also incorporated his team of defenders.
You can also read: Carlos Mattos, again issued by a Spanish judge
"I want to alert the public and the human rights organizations that you are statements without food endanger my safety, my family and my group of defenders, "said Mattos.
It is worth noting that cCarlos Mattos weighs a request for extradition which has to be resolved in the coming months, while the former director of the Hyundai car company continues to appear before the courts in Spain.
The research
The investigation against Mattos Barrero relates to his alleged liability at manipulation of the judicial distribution system in order to favor Hyundai Colombia, in the commercial trial that hit the millionaire, based in Hyundai Korea for its representation in the country.
The request for extradition against the employer came after The prosecutor will blame him as absent, and a judge will ask to deprive him of his freedom and proceed to his arrest.
You may be interested in: Alex Vernot, a lawyer at Carlos Mattos
This scandal arose from the year 2016 when the prosecution authority conducted an investigation after it noted in the course of the proceedings in this case, the judicial distribution was changed.
According to the lawsuit, the trial came to Bogota's sixth political judge, Reinaldo Huertas, who is under investigation, who issued a precautionary measure stating that only Hyundai Colombia could sell vehicles of that brand in the country. excludes Neocorp as a new distributor.
The Prosecutor's Office argued that in the proceedings Mattos would have paid $ 1,700 million in bribes to a judge, his assistant, lawyers and engineers, to stay in the sixth court of Bogota.
Around these facts che was arrested in the cities of Bogota and Cali Ramón Orlando Ramirez Fuentes, Carlos Arturo Gomez, Luis David Duran, Willmer Andrei Pateto Rodriguez, Wilmer Kassa Mendoza and Edwin Fabián Matías.
The lawyer also appears between this group of prisoners Alex Vernot and Luis David Durán, who, according to the researchers, were part of the legal team of businessman Carlos Mattos.
Source link