Original title: How does Shijiazhuang deal with the turbulent epidemic?
As of 24:00 on January 6, the total number of locally diagnosed and locally asymptomatic infections from new coronary pneumonia in Shijiazhuang has exceeded 200, showing a significant increase. Faced with the raging epidemic, how will Shijiazhuang react?
The number of cases has increased significantly
Gaocheng countryside is still a concentrated area
Between 0:00 and 24:00 on January 6, 51 new locally confirmed cases were reported in Hebei Province, of which 50 were reported in Shijiazhuang City; 69 new local asymptomatic infections were reported in Hebei Province, of which 67 were reported in Shijiazhuang City.
At the press conference for the prevention and control of new crown pneumonia in Shijiazhuang on the evening of the 7th, Meng Xianghong, deputy mayor of Shijiazhuang, reported that from January 2 to 6, Shijiazhuang reported a total of 83 confirmed cases of new crown and 148 asymptomatic infections. .
Judging by the confirmed cases that have been reported, the vast majority of confirmed cases are still concentrated in the rural areas of Gaocheng, especially in the city of Zengcun near Zhengding International Airport. The area outside Gaocheng is sporadic. Meng Xianghong said that as of the current state of the investigation, the scope of the case involved five areas in the city and 10 counties (cities) including Zhengding, Luquan, Gaocheng, Xinle and Jingxing. The village of Xiaoguozhuang in Gaocheng District was denser.
Yuan Lihua, mayor of Gaocheng District, said that at present, Gaocheng District has completed all the nucleic acid tests and Zengcun City has completed the secondary nucleic acid test. Today, the third nucleic acid test began. From 8 a.m. to 7 p.m., samples and more than 670,000 people living in the Gaocheng area have been shown. Nucleic acid testing for all Shijiazhuang members, with a population of over 10 million, is also evolving smoothly. From 12:00 to 7, 11 new positive cases were found.
Meng Xianghong said the city of Shijiazhuang has used technical means to conduct in-depth epidemiological investigations, persistent repetitive questions, dig for clues and expand surveillance, making every effort to investigate close and close contacts and follow-up contacts. closed loop transfer.
Transfer to a central isolation point is required for medical follow-up.
Shijiazhuang response measures continue to upgrade and strictly control the entry and exit of people, vehicles and things
As prevention and control continued to escalate, Shijiazhuang pushed the "stop button": except for the front-line epidemic staff, all community members lived at home and office workers moved to the "cloud office". mall returned in "silence" overnight and the shops facing the street were temporarily closed. The initial endless current became empty and the vehicles against the epidemic passed occasionally. Some pharmacies, supermarkets and large farmers markets operate normally to ensure they are needed.
At 7 a.m., Shijiazhuang City's top team in response to the Coronavirus pneumonia epidemic novel issued a notice that all vehicles entering and leaving the city area will be issued by the provincial epidemic prevention offices (vehicles). Vehicles receiving the card must comply with the relevant regulations and have an identity card and a valid nucleic acid. The inspection report consciously accepts the inspection and must pass the specified time and the specified route. In principle, each vehicle can be engaged with 2 people.
It is strictly forbidden to use unsafe vehicles, non-sterile vehicles and personnel mounted on the vehicle without valid nucleic acid inspection reports for transport. For vehicles transporting anti-ship materials in Shijiazhuang City, with the certificate issued by the receiving unit and the receiving letter, the vehicle personnel are checked for error and the body temperature is checked correctly and released in a timely manner.
As far as railways and airports are concerned, the train station has adopted methods such as stopping ticket sales, persuading people to return to the station and preparing to leave and return the full amount of tickets sold, effectively controlling the boarding of staff and exit from the stone. Passengers who urgently need to travel must present a valid negative nucleic acid certificate within 72 hours prior to boarding or boarding.
In recent days, the number of incoming and outgoing flights at Shijiazhuang Zhengding International Airport has decreased significantly. At 7 a.m., several airlines canceled flights to Shijiazhuang Airport.
With regard to car traffic, the long-distance bus terminal and passenger vehicles will be suspended from 0:00 on 6 January until 24:00 on 8 January and normal opening hours will be notified separately. In addition, starting from 9 a.m. to 6 p.m., Shijiazhuang Metro daily commute time is set to 20 minutes. Public transport in the main urban area is put into operation with 50% vehicles.
More than 20,000 professionals have invested in nucleic acid testing to leave 1 hospital and 3 reserve hospitals to admit cases
To ensure that more than 10 million people are screened, Shijiazhuang City has invested more than 19,000 people in trials. Starting on the 6th, Hebei Province has urgently transported more than 3,000 medical personnel from other cities in the province to support Shijiazhuang.
At 7 a.m., Shijiazhuang entered the second day of nucleic acid testing for all employees. The reporter saw on some roads, such as Huaizhong Road, a nucleic acid detection vehicle temporarily modified by a bus carrying sampling staff and conducting birth inspections at Community level. Residents reacted to the intense cold, organized by community officials and volunteers, 10 people lined up for sampling and the whole sampling process was quick and smooth.
How to complete the sampling and testing of tens of millions of people in the shortest amount of time? Zhang Dongsheng, deputy director of the Shijiazhuang Municipal Health Committee, said Shijiazhuang is mobilizing the city's nucleic acid testing resources and encouraging third-party testing organizations to participate in the nucleic acid testing project for all employees. The two-level networks, 331 first-level grids and 5298 second-level grids, are demarcated and a universal living room is created to ensure that residents have "someone who has communicated, someone who is responsible, organized and served."
At the same time, a total of 5,011 sampling points have been set up in cities, communities, residential areas and administrative villages, and many places have been opened in grids with large numbers of people or scattered residents to promote nucleic acid testing.
In view of the current epidemic, can Shijiazhuang's medical resources support it?
"Shijiazhuang City Fifth Hospital has now been fired and is fully committed to treating patients with new coronary pneumonia. In addition, we have prepared the provincial hospital in the chest, the municipal hospital of the people and the municipal third hospital as backup hospitals. At the same time, we insist on the integration of Chinese and Western medicine and are equipped with 49 hospitals. The medical team of experts is consulted and all patients are in stable condition. "Meng Xianghong said all the confirmed patients and asymptomatic infections were sent to designated hospitals in the city for treatment.
According to the 30-day full load requirement, Shijiazhuang maintains medical supplies, medicines, protective equipment, disinfection and other medical supplies, mobilizes the city's 133 major medical equipment manufacturing companies to prevent and control epidemics, expands production lines and runs production Full-scale to ensure daily life Prevention, control and testing are required. Liu Sengyan, director of the Shijiazhuang City Industry and Information Bureau, said.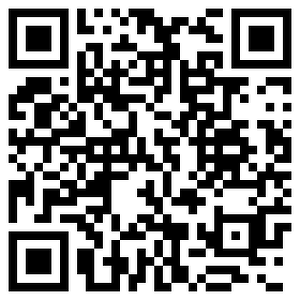 Mass information, accurate interpretation, all in the Sina Finance APP
Source link