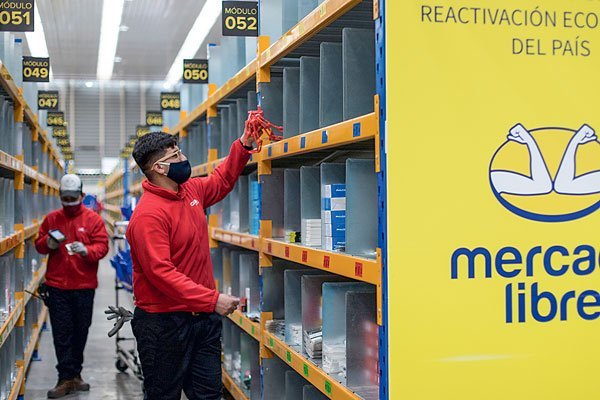 The company founded by Marcos Galperin goes out to seek capital among foreign investors, which will be used for environmental and social projects. In addition, it will repurchase $ 440 million worth of bonds
Led by changes in trade due to the pandemic, MercadoLibre is launching an ambitious project aimed at escalating the ecological and social sector of its business.
The company was founded by Marcos Galperin goes out to seek about $ 1,000 million from foreign investors to be used for environmental and community impact projects, as well as significant debt repurchase.
On Thursday, MercadoLibre officially announced this has started private negotiations for the acquisition of approximately US $ 440 million of convertible bonds due in 2028.
The closing of these transactions is scheduled for January 26. But in addition, the plan facing the company includes a similar amount, which would amount to $ 1 billion. -according to Moody's-, with the issuance of viable banknotes or guaranteed viable bonds. It will use the funds to finance (or refinance) projects that contribute to environmental goals, such as clean transport, land conservation, energy efficiency, renewable energy sources, green buildings and pollution prevention and control, among other eligible social programs.
The expansion of this, the largest Argentine company in the market capitalization, is continuous. Last year, it closed with a value of about 84,000 US dollars, almost double that of December 2019. And, as Galperin himself explained to the Financial Times, it will continue to grow for at least another decade. ""The digital transformation of retail is still in its infancy in Latin America," he said.
Some of the triple impact projects at the heart of this new big project for the online sales and payment platform are already underway and new ones will be included. The reduction of the environmental impact, with a transformation of the vehicle fleet in collaboration with manufacturers, to secure orders for their own electric trucks and with funding for suppliers, is one of them.
The company also promotes projects focused on biomass conservation and regeneration in the Amazon, Atlantic Forest, Patagonia and the Riviera Maya. and obtaining clean energy through on-site infrastructure and off-site energy.
Waste reduction and packaging recycling are included in other programs that will be explored and expanded with funding from the current search. The same will happen with programs to reduce the gender gap, employment of young people and the elderly.