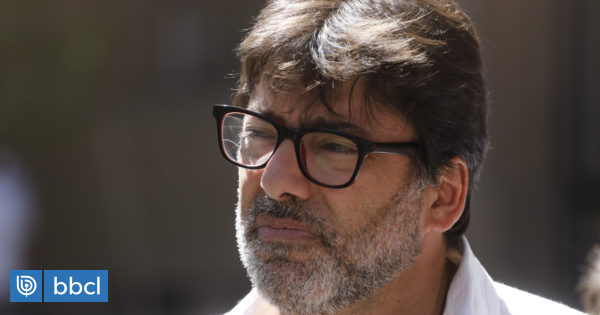 In the same week, their municipality was raided, new previous ones hit the mayor again Daniel Yadou in the Luminarias case investigation.
A La Tercera report today revealed phone calls made by Investigative Police between Jadue lawyer Ramón Sepúlveda and Itelecom CEO Marcelo Lefort to coordinate 50 million pesos donations to Recoleta after 2018 In this company A tender will be given to the municipality for more than 10,259 million pesos.
Recoleta Mayor Daniel Jadue confirmed that he had asked Lefort for donations, but categorically ruled out any illegal funding and maintained his willingness to co-operate in the investigation.
"I did not ask for or receive money for any campaign"said the mayor.
Similarly, the mayor's lawyer confirmed via his Twitter account that he had previously worked for the director of Itelecom, who is currently in pre-trial detention for the LED lighting scandal, but refused to offer money to the communist mayor, for which he indicated his willingness to cooperate with the Prosecutor's Office.
Given this new background, UDI Deputy Juan Antonio Coloma assured that if the seriousness of the events is confirmed, the mayor of Recoleta will have to relinquish his presidential career.
"If this is confirmed, it is clear that Daniel Jadue cannot be a candidate for the presidency of the Republic or for the re-election of the mayor of Recoleta," he said.
For his part, the leader of the Radical Party, Carlos Maldonado, defended the presumption of innocence of the mayor of Recoleta, but also questioned his current presidential ambitions.
"Anyone investigating a possible corruption case cannot be a candidate for the presidency," Maldonado said.
Meanwhile, the criminal lawyer, Carlos Gajardo, who was also a prosecutor in the Penta and SQM cases, which is linked to illegal funding in politics, hopes that the Public Ministry will finally claim its autonomy to reach the end of the investigation.
Let us remember that the company of Itelecom is currently being investigated by the Prosecutor's Office in at least twelve municipalities, for submitting bids of millionaires for LED lights between 2016 and 2020 and is accused of possible bribery and illegal financing of political activities.