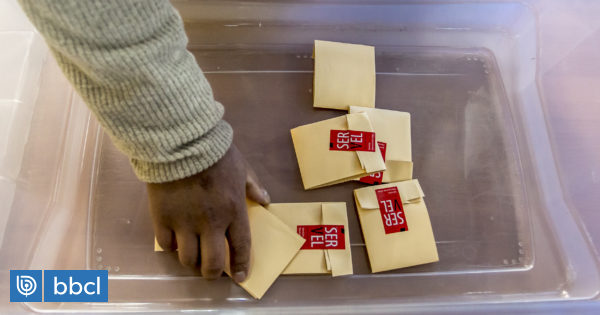 Unpublished elections are coming on the history of Chile, and hence the debate that posed strange proposals.
First, the government proposed the idea of ​​holding elections in April in two days.
The idea was accepted by the opposition sectors, but with criticism of the delay of the amendment, 47 days before the elections.
However, this day was the mayors from Santiago, Felipe Alessandri; by Providencia, Evelyn Matthei; and from La Florida, Rodolfo Carter. who made one counter-proposal to the government.
It's about make the election in two weekends: Sunday 11 April for the election of councilors and mayors and Sunday 18 for the election of regional and conventional election governors.
"We are asking for two very simple things: one, to hold elections on Sunday and the other elections next Sunday, but this after the counting of the elections and everyone knows the result "Matthei explained.
For his part, Carter stressed the importance of counting votes as soon as election day is over. avoid any kind of fraud.
The mayors' proposal was joined by Deputy Sebastian Torealba (RN), who announced on Wednesday that he would introduce a one-day concession bill holidays to those who are table vowelsin addition to their allowance.
PPD leader and presidential candidate Heraldo Muñoz said his community would be willing to discuss the proposals, but confirmed that would prefer early voting to be an alternative in this scenario and in the future.
Ideas should be reviewed in the first week of March, when Congress resumes its work after the summer term, but opposition parties already show they are willing to discuss it.