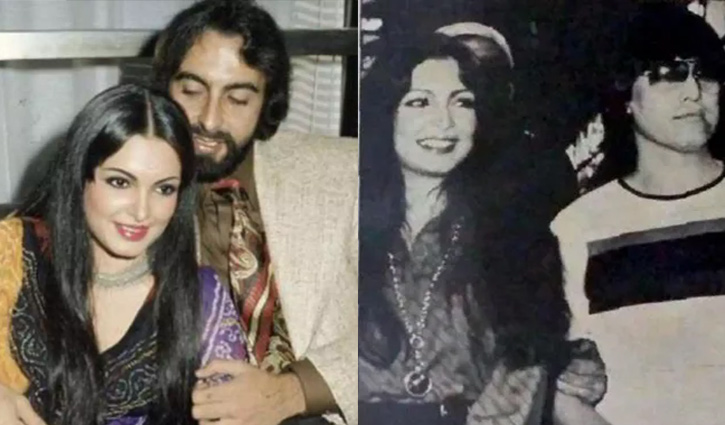 Parveen Bobby is one of the most famous actresses in Bollywood. This independent heroine appeared on screen and was labeled "Sex Symbol" by the public.
Parveen Bobby got her first success starring in the movie "Majboor" with Amitabh Bachchan. After that he became a star acting in popular and successful films such as "Diwar", "Amar Akbar Anthony", "Namak Halal". She is the first Bollywood actress to appear in the Times magazine. He gained fame, abundance in his career. But he was not happy in his private life.
They have heard many rumors of love with Parveen Bobby. Her friends included actor Danny Denzampa, Kabir Bedi and producer Mahesh Bhatt. There are many rumors in Bollywood about Parveen Bobby. These three lovers were present at Bobby's funeral.
Actor Kabir Bedi remembers Parveen Bobby in his book "Stories I Must Tell". The actor fell in love with Bobby even after he got married. In the context of his acquaintance with this actress, he wrote: "Pale skin, black thick hair, enchanted eyes. I knew Parveen as Danny Denzumper's lover. Danny was two years younger than me and one year older than Parven. At that time, standing in front of everyone, smoking and wearing jeans brought a bohemian image to Parven.
At one point in his life, Bobby developed schizophrenia. Depression overwhelms the mind, slowly hiding itself from everyone. On January 22, 2005, neighbors reported the newspaper and milk being outside the house for three days. Police came and broke down the apartment door and found Bobby's body. Scattered in his room were paintings, medicines, clothes, old magazines and a wheelchair. The autopsy report stated that he had not eaten for three days. That's why he died.
Regarding the death of Parven Bobby, Kabir Bedi wrote: "Four days later his body was recovered. The legs became gangrenous and rotten. A wheelchair by the bed. "A lonely and lonely star that illuminates the hearts of millions of men at one time or another."
Kabir appeared with two other friends of the actress at Parveen Bobby's funeral. The actor said that these three (Danny, Mahesh and Kabir) loved him and no one else knew what they knew about him. Everyone loved him and only knew it. Later, they took Parven Bobby and put him to sleep
Kabir Bedi wrote: "I brought his frozen body. It seems I have become one with the grief he has been suffering for so long. "