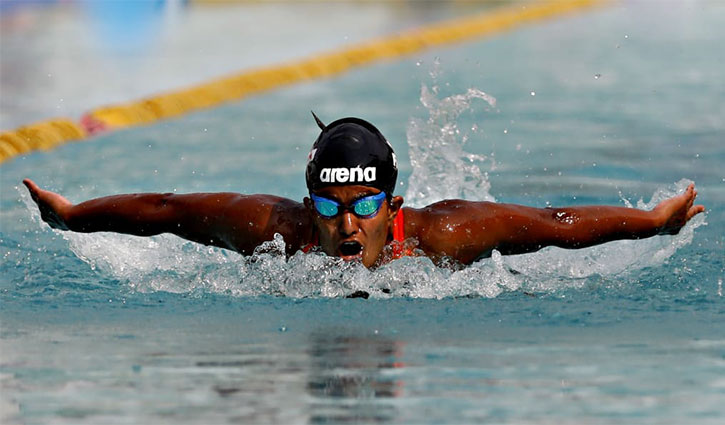 Two more records have been set on the third day of swimming in the 9th Games in Bangladesh Bangladesh. On Monday (April 5th), Army Kajal Mia in the 200m butterfly and Faisal Ahmed in the 400m freestyle made two discs.
A total of eight records were created in three days. Three were recorded on the first and second day of swimming.
Kajal Mia set a boys' 200m butterfly record with a time of 2 minutes 10.92 seconds at the Syed Nazrul Islam National Swimming Pool in Mirpur. He broke the army record of Jewel Ahmed in 2019.
At this event, Jewel Ahmed also surpassed his old time record. The swimmer from Amla of Kushtia won the silver in 2 minutes 11.18 seconds. Navy Jahidul Islam won bronze with a time of 2 minutes 16.36 seconds.
Faisal Ahmed took 4 minutes 16.23 seconds to set a record in the 400m freestyle. Faisal Ahmed broke his own record (4 minutes 18.25) in 2019. Navy Rabiul Awal had a time of 4 minutes 20.06 seconds on the road to silver. Another Navy swimmer Kajal Mia won bronze with a time of 4 minutes 31.18 seconds.
On the third day, sailor Sonia Akhter won gold in the women's 200m butterfly. It took him 2 minutes 42.53 seconds. Fatema Akter from the winning silver army has a time of 2 minutes 53.28 seconds. Another army swimmer, Muslima Khatun, took 3 minutes 12.90 seconds to win the bronze.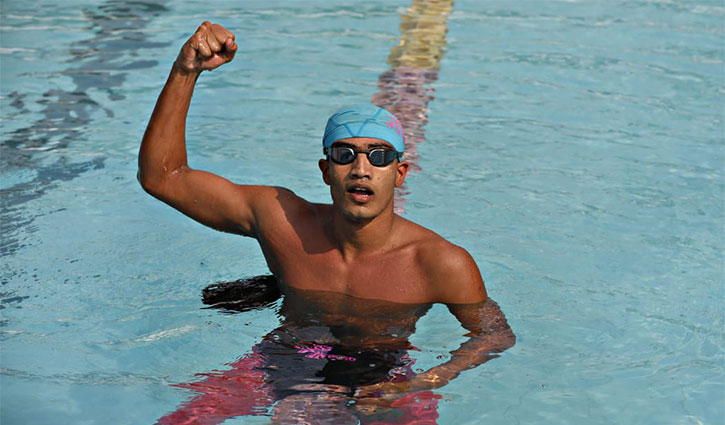 Army Sokmar Rajbansi won gold in the boys' 100m breaststroke with a time of 1 minute 6.01 seconds. Navy's Ariful Islam won silver with a time of 1 minute 6.48 seconds. Ariful Islam's brother and Navy teammate Shariful Islam took 1 minute 6.56 seconds to win the bronze.
The Navy Sonia Akhter Tumpa won the second gold of the day in the 400m freestyle after the 200m butterfly. It was his fourth individual gold in three days with the event 800m butterfly and 50m freestyle.
Sonia Akhter Tumpa took 5 minutes 6.69 seconds to win her fourth gold. Naima Akhter's army won the silver with a time of 5 minutes 19.75 seconds. The timing of another Sharmin Sultana swimmer was 5 minutes 26.09 seconds.