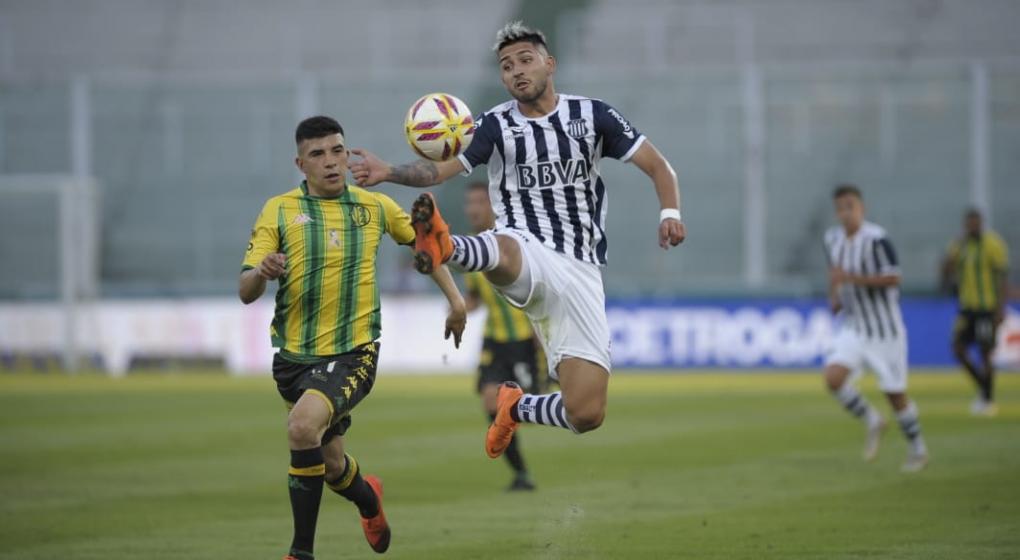 The labs received Aldosivi until the 12th day of the Superliga and had to continue to win to go to the table. But he could not: tied 0-0 plays badly, without creating practical target situations.
Talleres has 15 points and on Friday 23 he will visit Argentinos Juniors.
What happened in the fight
Photo by Pedro Castillo
The heat and the stadium can be perfect excuses to explain the poor first time of the Workshops. Aldosivi's plan was clear and expected to leave quickly. But T made it easier, taking the ball very slowly into the opponent's field.
Neither Ramirez nor Maroni appeared in the first stage. Very inaccurate and with little mobility.
Photo by Pedro Castillo
The only one who figured out how to play was Bustos, who fought hard, pushed and did what he could.
It was on the sides where the workshops suffered most, with Pisano and Iritier being very careful to take advantage of any losses at the beginning.
The workshops came closer to the second half and had more than three chances to open the score. Heat does not weigh anymore, but as the scene progressed, the nerves took over the facilities. He did not find the streets again and bet very much on the front bump.
Vojvoda made Junior Arias come in to take on more weight, but with Godoy's departure no one had to fly centers. People began to despair and let the team know when they delayed a pass.
Maroni and Ramirez continued without showing constantly and stayed with some very sporadic appearance.
Taller was deprived of a spark of aggression and aggression to fight the ball in moments when the opponent proposed this fight. On the opposing arch, little and nothing.
Covering Mundo D
The composition
Laboratories: Guido Herrera; Leonardo Godoy, Juan Cruz Komar, Miguel Araujo and Facundo Medina. Joel Soñora, Pablo Guiñazú and Juan Ramírez. Gonzalo Maroni; Nahuel Busu and Diego Valies. DT: Juan Pablo Vojvoda.
Aldosivi: Luciano Pocrnjic; Emanuel Iñiguez, Emiliano Amor, Leonel Galeano and Lucas Villalba. Federico Gino, Dordo Milok and Juan Galena? Matías Pisano, Andrés Chávez and Javier Iritier. DT: Gustavo Alvarez
Changes: PT, 27m Lautaro Guzmán by Valoyes (T). ST, 14 m Ivan Colman by Iritier (A). 22 m Junior Arias from Sounio (T), 35 m Nahuel Tenaglia from Godoy (T).
Warned: Guiñazú (T), Gino and Iñiguez (A). Arbitrator: Fernando Rapalini. Stage: Mario Alberto Kempes.
This is how the Labs are on the tables
Results
Seats
Averages