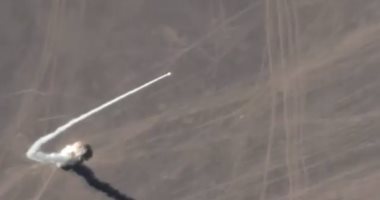 [ad_1]

The Saudi Arabian Air Force (SAF) on Friday abandoned a ballistic missile shot by the Houthi militia from the Yemen territories of Saada to the Saudi territory..
Colonel Turki al-Malki, the official spokesman of the Arab Coalition Forces, stated that the coalition's anti-aircraft forces have perceived the ballistic missile of the attacking terrorist Houthi militia in the Yemen territory of the Saada province in the Kingdom. That Saudi air defense force was able to capture and destroy the missile In Yemen, and did not cause injury.
Al-Maliki emphasized that the hostile actions of the Houthi militia demonstrate the involvement and support of the Iranian regime in these terrorist militia and confirms the dispersal and objection of the UN resolutions issued in this regard and continues to jeopardize the security of the Kingdom and regional and international security, and insists on violations of international humanitarian law.
All ballistic missiles launched by Houthi militias to the Kingdom (206) missiles so far (112) caused the deaths of civilians and residents and hundreds.
[ad_2]

Source link